Active Pharmaceutical Ingredients (API) Market Size Booming to Touch USD 325 Billion by 2029
Active pharmaceutical ingredients (API) market is flourishing due to a high demand for cost-effective medicines driven by the increasing prevalence of chronic diseases across the world, expansion of generic drug manufacturing, and advancements in drug manufacturing technology.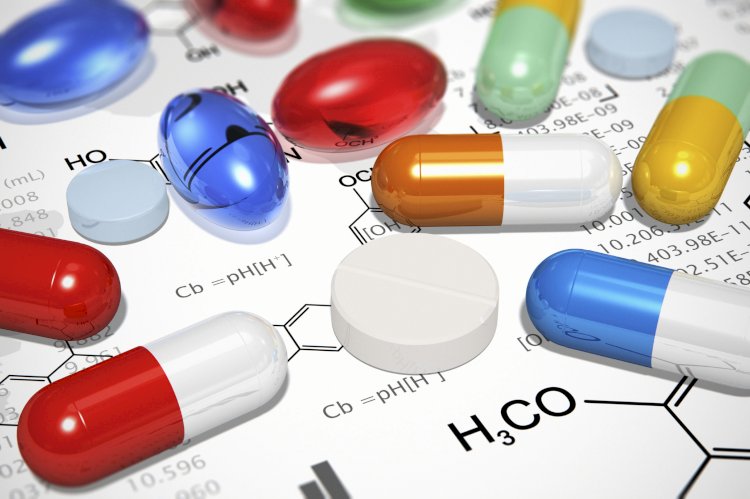 Active pharmaceutical ingredients market
BlueWeave Consulting, a leading strategic consulting and market research firm, in its recent study, estimated the global active pharmaceutical ingredients (API) market size was worth USD 232.4 billion in 2022. During the forecast period between 2023 and 2029, BlueWeave expects the global active pharmaceutical ingredients (API) market size to grow at a CAGR of 5.69% reaching a value of USD 324.67 billion by 2029. The rising global burden of chronic diseases, such as cardiovascular diseases, cancer, and diabetes, is driving the demand for effective and cost-efficient treatment options. APIs form the backbone of pharmaceutical drugs, and the growing need for therapeutic interventions will lead to an increased demand for APIs to develop and manufacture these medications. Moreover, pharmaceutical companies are investing heavily in R&D activities to introduce innovative drugs and therapies. The increasing focus on R&D will further drive the demand for APIs as they are the key components in drug development. With advancements in technology and increasing investments in novel drug discoveries, the global active pharmaceutical ingredients (API) market is expected to witness substantial growth in the coming years.
Increasing demand for generic drugs
Generic drugs are cost-effective alternatives to branded drugs, offering the same therapeutic benefits at lower prices. This affordability makes them accessible to a larger population, driving their demand and subsequently boosting the API market. As patents expire for branded drugs, generic drug manufacturers can enter the market with their versions, utilizing APIs to produce these cost-effective alternatives. This creates opportunities for API manufacturers to supply the necessary ingredients for generic drug production. For example, when the patent for a popular branded drug expires, multiple generic manufacturers can develop their versions using the same API. This leads to increased competition, resulting in lower prices and wider availability of the drug. As a result, patients and healthcare providers can choose more affordable options, reducing healthcare costs, and increasing accessibility. A study by the World Health Organization (WHO) found that generic drugs can save up to 80% of the cost of branded drugs. The WHO also estimates that generic drugs could save the global healthcare system USD 200 billion per year. As a result, governments and healthcare systems worldwide are actively promoting the use of generic drugs to reduce healthcare expenditures. In some cases, regulations may even mandate the prescription of generic drugs whenever possible. This policy support further drives the demand for generic drugs and, consequently, the growth of global API market. The growing demand for generic drugs is also fueled by the increasing prevalence of chronic diseases globally. As the population ages and chronic conditions become more prevalent, the need for cost-effective treatment options rises. Generic drugs, enabled by APIs, play a vital role in meeting the increasing demand and providing affordable healthcare solutions.
Sample Request @ https://www.blueweaveconsulting.com/report/global-active-pharmaceutical-ingredients-market-bwc19271/report-sample
Segmental Information
Global Active Pharmaceutical Ingredients (API) Market - By Therapeutic Area
Based on therapeutic area, the global active pharmaceutical ingredients (API) market is segmented into the cardiovascular system, central nervous system, respiratory system, oncology, gastrointestinal system, and others. The cardiovascular system segment held the largest market share in the global active pharmaceutical ingredients (API) market, due to the prominence of cardiovascular drugs and therapies. Cardiovascular diseases, including heart diseases, stroke, and hypertension, are prevalent worldwide and remain one of the leading causes of morbidity and mortality. The increasing incidence of cardiovascular disorders, coupled with the aging population and lifestyle changes, drives the demand for pharmaceutical interventions in this therapeutic area. As a result, there is a substantial need for API-based medications targeting the cardiovascular system. The cardiovascular API market benefits from the continuous development of innovative treatments and therapies. Furthermore, cardiovascular drugs often require long-term treatment, contributing to a sustained demand for APIs in the cardiovascular therapeutic area. Patients with cardiovascular conditions typically require medications that help regulate blood pressure, manage cholesterol levels, and prevent blood clots. As these drugs are frequently prescribed and used over extended periods, the demand for cardiovascular APIs remains high. Governments and healthcare organizations worldwide also prioritize cardiovascular health due to its substantial economic and healthcare burden. Public health initiatives and awareness campaigns further drive the demand for cardiovascular medications, boosting the market growth for cardiovascular APIs.
Impact of COVID-19 on Global Active Pharmaceutical Ingredients Market
The COVID-19 pandemic had a mixed impact on the global active pharmaceutical ingredients (API) market. While the demand for certain APIs surged due to the production of drugs and vaccines to combat the virus, other segments experienced disruptions. Supply chain disruptions, restrictions on trade, and raw material shortages impacted API manufacturing and distribution. The increased focus on healthcare preparedness and vaccine development during the pandemic drove the demand for APIs. The pandemic also highlighted the importance of domestic API production, leading to efforts by governments to strengthen local manufacturing capabilities. Overall, the COVID-19 pandemic reshaped the API market dynamics, emphasizing the need for resilient supply chains and domestic manufacturing capacities.
Competitive Landscape
The global active pharmaceutical ingredients (API) market is fragmented, with many players serving the market. The key players dominating the global active pharmaceutical ingredients (API) market include Teva Pharmaceutical Industries Ltd, Pfizer Inc., Novartis International AG, Mylan N.V., Aurobindo Pharma Ltd, Sun Pharmaceutical Industries Ltd, Boehringer Ingelheim GmbH, Dr Reddy's Laboratories Ltd, Merck & Co., Inc., Lonza Group Ltd, Bristol–Myers Squibb, GlaxoSmithKline plc, AbbVie Inc., Lupin Limited, and Cipla Ltd. The key marketing strategies adopted by the players are facility expansion, product diversification, alliances, collaborations, partnerships, and acquisition to expand their customer reach and gain a competitive edge in the overall market.
Don't miss the business opportunity of the Global Active Pharmaceutical Ingredients (API) Market. Consult our analysts to gain crucial insights and facilitate your business growth.
The report's in-depth analysis provides information about growth potential, upcoming trends, and the Global Active Pharmaceutical Ingredients (API) Market statistics. It also highlights the factors driving forecasts of total market size. The report promises to provide recent technology trends in the Global Active Pharmaceutical Ingredients (API) Market along with industry insights to help decision-makers make sound strategic decisions. The report also analyses the growth drivers, challenges, and competitive dynamics of the market.
Contact Us:
BlueWeave Research Blog
Phone No: +1 866 658 6826
Email: info@blueweaveconsulting.com