Cibo Express to introduce Just Walk Out Tech to airports
Check-out free stores are coming to Newark Liberty Airport at United States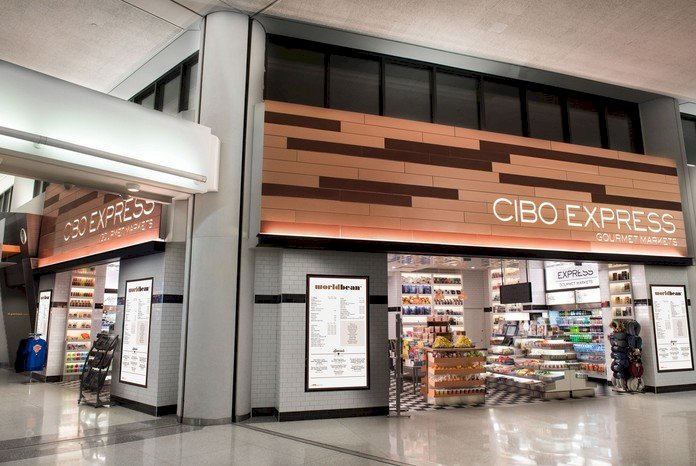 Visitors to the airport will soon be able to ' just walk out ' with their purchases from select Cibo Express Gourmet Markets shops. The chain of airport convenience stores, owned by the hospitality company OTG, is introducing Amazon's "Just Walk Out" technology platform to deliver a cashless shopping experience. The app, widely used in convenience stores and grocery stores at Amazon Go, incorporates computer vision, sensor fusion and machine-learning algorithms.
From Terminal C at Newark Liberty Airport in New Jersey on March 16, and later accompanied by additional stores at Newark Liberty and LaGuardia (New York) airports, travelers can buy food and beverage products at Cibo Express Gourmet Markets without waiting to check out.
Shoppers can join the new, tech-enabled Newark airport store by swiping their credit card for the first time. Customers will have items which they pick up automatically added to a virtual shopping cart after identifying themselves with a credit card. When an object is returned to a shelf, it is removed from their virtual cart. Once they leave the shop their credit card will be paid for the things they carry with them, without having to scan a barcode or wait in a checkout line. The one notable difference is that before entering the shop, there is no need to install the Amazon Go app on the phone. Instead, one will insert a credit card in one of the front gated turnstiles. The only evidence that can be found of Amazon's presence in the process is a sign that says, "Just Walk Out Technology by Amazon," as one step through a turnstile.
Rick Blatstein, CEO of OTG said that the company is extremely proud to be bringing Just Walk Out technology from Amazon into OTG's airport experience. OTG has always welcomed technology as a means of improving the airport experience so it can give back time to its guests. Through using the most sophisticated shopping technology in the world, we do just that through placing the guests in full control of their time.
Dilip Kumar, VP, Amazon's physical shopping & technology team informed that it has been noticed that shoppers really enjoy checkout-free shopping experiences, so the company is excited to partner with an innovative company like OTG to introduce Amazon's established Just Walk Out technology to their airport stores. At the beginning of next week, travelers at the busy Newark Liberty Terminal C will no longer have to assess store lines to decide if they can quickly pick up the snack, bottle of water or travel they need before their flight. OTG's Cibo Express Gourmet Markets with Just Walk Out technology will allow them to easily pick up what they need and get on their way without waiting in line.
In September 2019, media reports initially suggested that Cibo Express intended to introduce Amazon Just Walk Out cashless technology. Currently, OTG operates more than 100 "CIBO Express Gourmet Markets" at 10 major airports across North America. The stores stock products such as fresh and ready-made foods, health and beauty pieces, gifts, and electronics.