Pandemic Will Change Auto Industry Permanently
Sales plunging could cause factories to shut down and lead to takeovers and mergers, but could also fuel electric car sales.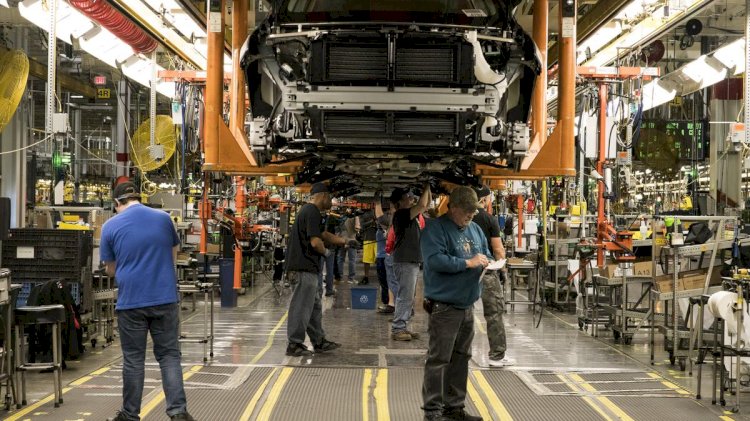 Some automobile manufacturers may emerge tougher, others too weak to survive alone. Factories will shut. The urge to go electric could get even more intense. People may travel less now that they've discovered how much from home they can get done. Or they can travel more by car to avoid jostling on crowded buses and trains with others.
Even before the coronavirus idled plants, closed dealerships and sent profits into a free fall, the car industry was bracing for a brutal year. Now things are about to get very Darwinian: The industry is set to realign in ways that will have a dramatic impact on the eight million people working for car manufacturers worldwide.
It took the European Union nearly a decade for car sales to rebound from the recession that started in 2008. It took about five years for the US market to bounce back, but since 2015, sales have been flat. Initially, exponential growth in China helped compensate, but since 2018 the market has been in decline. As Volkswagen, Daimler, Fiat Chrysler and other companies slowly restart their assembly lines, people working in the automobile business are beginning to ponder Is it projected that the consequences of this crisis will be more intense.
As per Daimler's chief executive Ola Källenius "We shouldn't be too optimistic and expect all to return to normal in 2021, as if nothing happened. The pandemic will likely have an enormous impact on the economy and we have to prepare."
Worldwide, automakers had at least 20% more factory capacity than was required before the coronavirus hit. The idle fabrication space is costing them money without making any income. As the profits further plunge, it could be a matter of survival to close down underused plants.
Peter Wells, director of the Cardiff Business School Center for Automotive Industry Research in Wales added some of those big plants in Europe are going to really struggle. The going will be particularly tough for companies that make smaller cars, like Fiat, Renault or Volkswagen's SEAT brand, that tend to be less profitable. Mr. Wells said without labor strife and political resistance, it is difficult to close a factory in Europe, since too many jobs are at risk. Severance payments to workers and other expenses can make shuttering a plant as expensive as building one. More than economics, it is about politics. In an example of the kind of struggles that may lie ahead, workers shut down a Nissan plant in Barcelona merely two days after it opened in early May, demanding that the Japanese company commit to keeping its presence there.