Saudi Arabia Agricultural Commodities Market Size Set to Grow at Steady CAGR of 5% During 2023–2029
BlueWeave Consulting, a leading strategic consulting and market research firm, in its recent study, expects Saudi Arabia agricultural commodities market size to grow at a CAGR of 4.85% during the forecast period between 2023 and 2029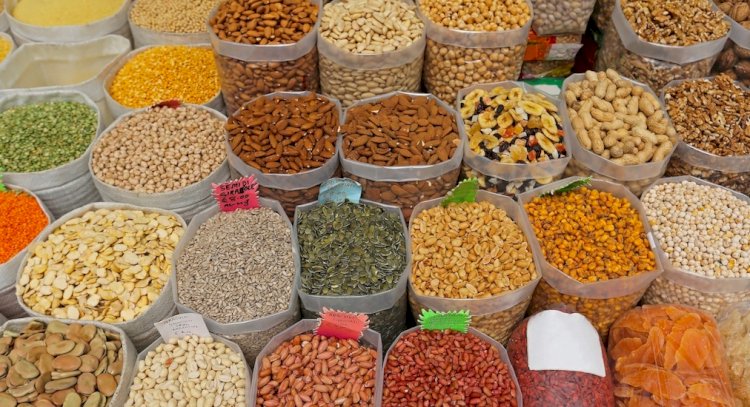 BlueWeave Consulting, a leading strategic consulting and market research firm, in its recent study, expects Saudi Arabia agricultural commodities market size to grow at a CAGR of 4.85% during the forecast period between 2023 and 2029. Food security and self-sufficiency are two significant elements fueling the growth of Saudi Arabia's agricultural commodities industry. The government has launched several programs to minimize reliance on imports and increase domestic agricultural production. A change towards sustainable farming practices has also occurred, with increased investments in modern technologies and irrigation systems. Another trend is the increased demand for organic and locally produced food, which is being driven by customers' increasing health concerns and preference for environmentally friendly products. There has also been an emphasis on crop diversification to lessen dependency on water-intensive crops and increase the production of high-value crops. These themes collectively indicate Saudi Arabia's ongoing reform and modernization of the agricultural industry.
Saudi Arabia Agricultural Commodities Market – Overview
Agricultural commodities include a wide range of raw materials and products obtained from farming and agricultural operations. Crops such as wheat, corn, soybeans, rice, and coffee are among them, as are livestock and poultry products such as beef, poultry, and dairy. Agricultural commodities are important components of global food production, commerce, and supply chains. They are traded on commodity markets all around the world, and their prices are impacted by things like weather, government regulations, supply and demand dynamics, and global economic trends. Agricultural commodities are important resources for feeding people, providing raw materials for numerous businesses, and contributing to the economy as a whole.
Sample Request @ https://www.blueweaveconsulting.com/report/saudi-arabia-agricultural-commodities-market/report-sample
Impact of COVID-19 on Saudi Arabia Agricultural Commodities Market
The COVID-19 pandemic significantly impacted Saudi Arabia agricultural commodities market. Restrictions on movement and trade disruptions led to challenges in the supply chain, affecting both domestic production and imports. The closure of restaurants and hotels resulted in reduced demand for certain agricultural products, while panic buying initially caused spikes in demand for staples. Farmers faced labor shortages due to travel restrictions, impacting harvesting and processing activities. The government implemented measures to stabilize the market, including providing financial support to farmers and implementing policies to ensure food security. Despite these challenges, the agricultural sector has shown resilience, with an increased focus on local production and efforts to diversify the supply chain.
Saudi Arabia Agricultural Commodities Market – By End User
On the basis of end user, Saudi Arabia agricultural commodities market is split into B2B and B2C segments. The B2B segment refers to business-to-business transactions, where agricultural commodities are traded between companies and organizations. The B2B segment caters to large-scale agricultural operations, such as suppliers, distributors, and exporters, who trade commodities in bulk quantities. On the other hand, the B2C segment represents business-to-consumer transactions, where agricultural commodities are sold directly to individual consumers. This segment includes retail outlets, supermarkets, and farmers' markets, where consumers purchase agricultural products for personal consumption. The B2C segment caters to the local consumer market and plays a significant role in providing fresh produce and food products to the general public in Saudi Arabia.
Competitive Landscape
Saudi Arabia agricultural commodities market is significantly competitive. Major companies in the market include Almarai, Savola Group, Abdullah Abdulghani & Bros., Arabian Agricultural Services Company (ARASCO), National Agricultural Development Company (NADEC), Saudi Agricultural and Livestock Investment Company (SALIC), United Farmers Holding Company, Al Rajhi International for Investment, Al Dahra Agricultural Company, and Al Othaim Holding. These companies use various strategies, including increasing investments in their R&D activities, mergers, and acquisitions, joint ventures, collaborations, licensing agreements, and new product and service releases to further strengthen their position in Saudi Arabia agricultural commodities market.
Contact Us:
BlueWeave Consulting & Research Pvt. Ltd
+1 866 658 6826 | +1 425 320 4776 | +44 1865 60 0662