Vietnam Smart Harvest Market Size More Than Doubles to Touch USD 390 Million by 2029
Vietnam smart harvest market is flourishing because of rising adoption of smart agriculture technique to optimize crop yield, a surging demand for reducing crop production cost, and increasing government initiatives related to modernization of agricultural techniques.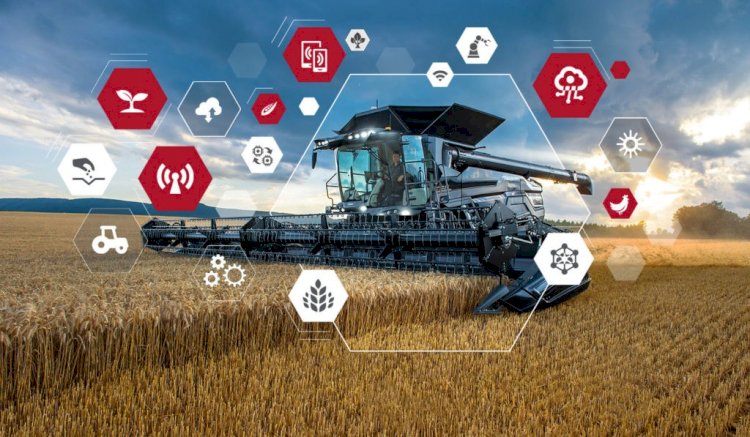 Vietnam Smart Harvest Market
BlueWeave Consulting, a leading strategic consulting and market research firm, in its recent study, estimated Vietnam smart harvest market size at USD 174.02 million in 2022. During the forecast period between 2023 and 2029, BlueWeave expects Vietnam smart harvest market size to grow at a significant CAGR of 12.38% reaching a value of USD 389.63 million by 2029. Major growth factors of Vietnam smart harvest market include increasing adoption of smart agriculture technique to optimize crop yield, rising need for reducing crop production cost and growing government initiatives related to modernization of agricultural techniques. Smart harvesting is an advanced and innovative method of farming that reduces human labor, saves time, and maximizes farm productivity. The smart harvest technology incorporates hardware, services, and software into the farming process. The adoption of cutting-edge agricultural technologies for increased productivity and profitability are expected to boost the expansion of the overall market. Likewise, agricultural technological advancements and increased government backing for innovative technologies are projected to drive the smart harvest industry. The expanding population and better research will create further chances for the smart harvest market during the forecast period. However, high cost of smart harvesting equipment and lack of technical knowledge are anticipated to restrain the market expansion.
Vietnam Smart Harvest Market – Overview
Smart harvesting incorporates a variety of farming practices and advanced, creative technology. These strategies are used in conjunction with standard farming practices to boost productivity and efficiency. A rapidly growing population suffers from a shortage of good agricultural produce; smart farming practices are being introduced to alleviate this burden. Smart farming processes are organically characterized as the use of one or more technologies in the agricultural process to obtain more efficiency and effectiveness, as well as the mix of hard effort and smart work with the use of technology.
Sample Request @ https://www.blueweaveconsulting.com/report/vietnam-smart-harvest-market/report-sample
Impact of COVID-19 on Vietnam Smart Harvest Market
COVID-19 had a short-term impact on the smart harvest industry in 2020 and 2021. However, the market is expected to experience robust development and recovery due to rising demand for the installation of smart harvest equipment in agricultural farms throughout the world in order to maximize resource utilization in the face of a skilled workforce scarcity in the agriculture sectors. As a result, demand for smart harvesters in the agricultural industry is projected to rise during and after the COVID-19 pandemic.
Vietnam Smart Harvest Market – By Site of Operation
Based on site of operation, Vietnam smart harvest market is segmented into On-field, Green House, and Indoor. The on-field segment is expected to hold the highest market share. Farmers and agro-entrepreneurs are mostly using these harvesting technologies on-field. The bulk harvesting process of these smart harvesting devices enables farmers to make better use of their time. When applied on-field, the characteristics and components that fall under these smart mechanisms, such as harvesting robots, AI, and other control systems, produce extremely favorable results. On-field use of smart harvesting devices decreases production costs and enhances profitability, masking the negative impact of personnel shortages. The diminishing ratio of fields and farmlands, on the other hand, may account for rapid expansion in the indoor site of operations within smart harvest markets.
Competitive Landscape
Major players operating in Vietnam smart harvest market include Trimble, John Deere, AGCO, AGRI-tech, Kinh Do, New Holland, Case IH, Kubota, Yara, and Agrivi. To further enhance their market share, these companies employ various strategies, including mergers and acquisitions, partnerships, joint ventures, license agreements, and new product launches.
Don't miss the business opportunity in the Vietnam Smart Harvest Market. Consult our analysts to gain crucial insights and facilitate your business growth.
The in-depth analysis of the report provides information about growth potential, upcoming trends, and statistics of Vietnam Smart Harvest Market. It also highlights the factors driving forecasts of total market size. The report promises to provide recent technology trends in Vietnam Smart Harvest Market and industry insights to help decision-makers make sound strategic decisions. Furthermore, the report also analyzes the growth drivers, challenges, and competitive dynamics of the market.
Contact Us:
BlueWeave Research Blog
Phone No: +1 866 658 6826
Email: info@blueweaveconsulting.com