Europe Pet Insurance Market to Grow at a CAGR of 9.2% , 2021-2028
urope Pet Insurance Market is growing with a high CAGR because of rising adoption of pets for love, companionship, and emotional support. The disposable income of Europeans is increasing, but the cost of veterinary services still remains high for most people to afford; therefore, people prefer to purchase pet insurance to receive attractive reimbursements. Moreover, partnerships between veterinarians and pet insurance providers and introduction of web-based pet insurance solutions are also fueling the growth of the market.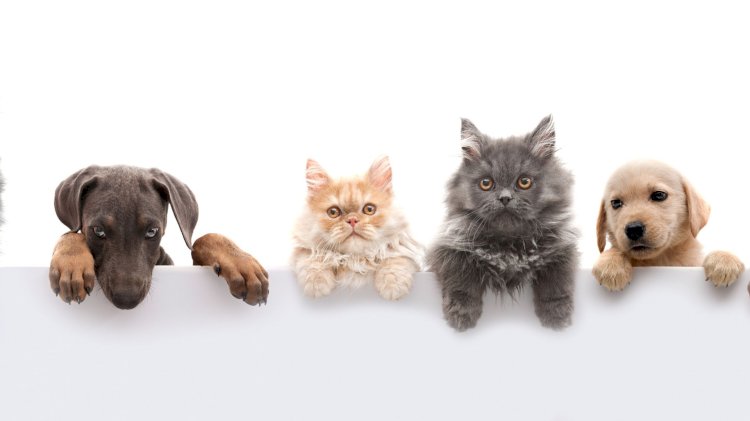 Europe Pet Insurance Market
A recent study conducted by the strategic consulting and market research firm, BlueWeave Consulting, revealed that the Europe Pet Insurance Market was worth USD 3.2 billion in the year 2021. The market is projected to grow at a CAGR of 9.2%, earning revenues of around USD 6.0 billion by the end of 2028. The Europe Pet Insurance Market is booming because of the rising adoption of pets coupled with increasing disposable income. The detrimental psychological effects of the COVID-19 pandemic urged people to adopt pets for love, companionship, and emotional support. Due to the high cost of veterinary services in Europe, pet insurance has gained popularity. Moreover, strategic partnerships between veterinarians and insurance providers are increasing the awareness of pet insurance and pet insurance companies among Europeans. Nowadays, pet insurance companies issue customized policies as per the pet owners' preferences. This is driving the growth of the Europe Pet Insurance Market during the forecast period 2022-2028.
Increased Disposable Income and Rise in Web-Based Applications to Drive Market Growth
With changing times, the disposable income of the population also changes. Due to increased opportunities, industrialization, and globalization, the disposable income of Europeans has increased considerably. Moreover, Millennials and Gen Zs are more likely to buy pets and purchase pet insurance for love, companionship, and emotional support. Due to high disposable income, the per capita spending on pets has also risen, which is driving the growth of the Europe pet insurance market.
High-end web-based applications help pet owners connect with veterinarians to understand the benefits and importance of pet insurance. This process is very convenient, considering the busy lifestyle of people, as there is less or no waiting time. Waggel, a UK-based insurance company, has a simplified and fully digitalized pet insurance scheme that grants pet insurance quotes within 30 seconds. This application is very transparent as it allows real-time tracking of claims. The web-based applications for pet insurance are reducing the hustle for customers and are driving market growth.
Request for Sample Report @ https://www.blueweaveconsulting.com/report/europe-pet-insurance-market/report-sample
Challenge: Lack of Standardized Pet Health Codes
Due to the lack of standardized pet health codes, there are complications in availing of insurance reimbursement. Pet insurance costs are influenced by breed-specific diseases, pre-existing conditions, and the age of the pet. Moreover, the cost of pet insurance for dogs, cats, horses, and cattle are different. Similarly, the cost of insurance for different breeds of these animals also varies. According to ManyPets (2022), the yearly pet insurance for Jack Russell breed of dog is £308.47 (USD 372.85), whereas that for English Bulldog is £881.24 (USD 1,065.16). Government associations, veterinarians, and insurance companies are working to create a standardized framework for pet health codes to simplify the overall claiming process and pre-authorization procedure.
Europe Pet Insurance Market - By Provider
Based on the provider, the Europe pet insurance market is segmented into public insurance providers and private insurance providers. Amidst the segmentation, the private insurance providers segment accounted for the largest market share in 2021. This is attributed to attractive and innovative insurance schemes like minimum premium and maximum coverage plans. On the other hand, the public insurance providers segment is expected to grow with the highest CAGR during the forecast period 2022-2028. This is attributed to the increased awareness of pet insurance and increased penetration of numerous insurance providers.
Impact of COVID-19 on Europe Pet Insurance Market
As a result of the COVID-19 pandemic, the world witnessed one of the worst recessions since WW2. Initially, the Europe Pet Insurance market was also negatively affected during the Covid-19 pandemic. The operations, supply chain, and sales of European insurance providers were affected due to the lockdown and strict restrictions on movement. Consequently, there was a rise in the adoption of pets to deal with feelings of loneliness and isolation. As the demand for veterinary services increased, the pet insurance companies grabbed the opportunity, altered their business models, and modified the policy coverages and policies. They offer customized policies according to the pet owner's choice, like lifetime coverage, multi-pet insurance, accident, and illness, etc. These revolutionized and affordable solutions for pet care have fueled the growth of the Europe pet insurance market.
Competitive Landscape
The key players operating in the competitive Europe Pet Insurance Market are Agria, Anicom Holding, ASPCA, Bow Wow Meow, Embrace Pet Insurance Agency, LLC, Healthy Paws Pet Insurance, Ipet Insurance, More Than, Nationwide Mutual Insurance Company, Petfirst Healthcare LLC, Petplan Limited, Petsecure Pet Health Insurance, Trupanion, Royal & Sun Alliance, Crum & Forster Pet Insurance Group, NSM Insurance Group, Figo Pet Insurance LLC, Hollard, Protectapet, Pethealth Inc, and other prominent players. In June 2021, Trupanion hired Simon Wheeler from Agria Pet Insurance Ltd. for aid in expansion in the international markets of Western Europe, Japan, the UK, and Brazil. Therefore, these pet insurance companies are engaging in product diversification, alliances, collaborations, acquisitions, mergers, and partnerships to expand their customer base in the market.
Don't miss the business opportunity in the Europe Pet Insurance Market. Consult our analysts to gain crucial insights and facilitate your business growth.
The in-depth analysis of the report provides information about growth potential, upcoming trends, and statistics of the Europe Pet Insurance Market. It also highlights the factors driving forecasts of total market size. The report promises to provide recent technology trends in the Europe Pet Insurance Market and industry insights to help decision-makers make sound strategic decisions. Furthermore, the report also analyzes the growth drivers, challenges, and competitive dynamics of the market.
Contact Us:
BlueWeave Research Blog
Phone No: +1 866 658 6826
Email: info@blueweaveconsulting.com