India Retail Banking Market Size Expanding at Steady CAGR of 5.4% to Touch USD 167 Billion by 2029
India retail banking market is flourishing because of the rising middle class in India, growing penetration of smartphones and the internet, and increasing demand for digital banking services.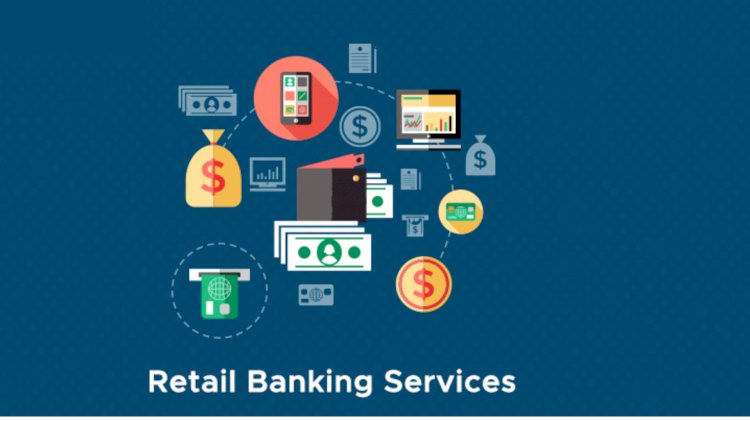 India retail banking market
BlueWeave Consulting, a leading strategic consulting and market research firm, in its recent study, estimated the India retail banking market size at USD 115.42 billion in 2022. During the forecast period between 2023 and 2029, BlueWeave expects India retail banking market size to grow at a CAGR of 5.4% reaching a value of USD 166.78 billion by 2029. Major growth drivers for the India retail banking market include rapid urbanization, rising disposable incomes, and technological advancements. Increased urban migration prompts evolving banking needs, while rising incomes amplify demand for banking services. Technological advancements, including online banking and digital payments, reshape customer interactions. The government's efforts to merge prominent banks and implement diverse economic stimulus plans are expected to enhance the commercial worth of the predominant public sector banks within the nation. Numerous governmental endeavors, including the expansion of banks' public service outlets in rural regions, the Pradhan Mantri Jan Dhan Yojana initiative, as well as the provision of free credit and debit cards featuring conservative transaction thresholds, are propelling the advancement of the retail banking domain. However, high level of non-performing loans (NPLs) and the increasing competition from non-banking financial institutions (NBFIs) are anticipated to restrain the growth of India retail banking market during the period in analysis.
India Retail Banking Market – Overview
India retail banking market refers to the sector within India's financial industry that provides a wide range of banking services directly to individual consumers and small businesses. It encompasses various financial products and services tailored to meet the personal and business banking needs of customers. These services include savings accounts, checking accounts, loans, mortgages, credit cards, debit cards, personal financial management, and electronic banking options like online banking and mobile apps. The India retail banking market is influenced by urbanization, rising disposable incomes, technological advancements, and government initiatives aimed at enhancing financial inclusion and accessibility. The growth of the India retail banking market is driven by evolving consumer preferences, economic trends, and regulatory developments that shape the landscape of retail banking services in the country.
Sample Request @ https://www.blueweaveconsulting.com/report/india-retail-banking-market/report-sample
Impact of COVID-19 on India Retail Banking Market
Covid-19 pandemic had a positive impact on the India retail banking market. Lockdowns and social distancing measures disrupted traditional banking operations, prompting an accelerated shift toward digital banking. Banks faced increased demand for online services, highlighting the importance of digital readiness. Loan repayment challenges emerged due to economic hardships, leading to asset quality concerns. The pandemic emphasized the need for robust risk management. Government relief measures and RBI interventions mitigated some effects. In sum, COVID-19 expedited digital transformation, altered customer behavior, posed credit risks, and underscored the essentiality of adaptive strategies in the India retail banking market.
India Retail Banking Market – By Service
Based on service, the India retail banking market is divided into Saving and Checking Account, Transactional Account, Personal Loan, Home Loan, Mortgages, Debit and Credit Cards, ATM Cards, and Certificates of Deposits segments. The saving and checking account segment held a highest market share by service. Banking serves as a secure repository for deposits and oversees the management of funds and essential transactions to fulfill daily objectives. Day-to-day expenses are covered using a checking account, a specific type of bank account. These accounts have no withdrawal limitations and offer easy accessibility. By consistently depositing funds into a savings account, individuals can accumulate savings and bolster their financial well-being. This platform provides a means to store money that isn't immediately required.
Competitive Landscape
Major players operating in the India retail banking market include State Bank of India, HDFC Bank, ICICI Bank, Axis Bank, Kotak Mahindra Bank, Punjab National Bank, Bank of Baroda, IndusInd Bank, and IDFC FIRST Bank. To further enhance their market share, these companies employ various strategies, including mergers and acquisitions, partnerships, joint ventures, license agreements, and new product launches.
Don't miss the business opportunity in the India Retail Banking Market. Consult our analysts to gain crucial insights and facilitate your business growth.
The in-depth analysis of the report provides information about growth potential, upcoming trends, and statistics of India Retail Banking Market. It also highlights the factors driving forecasts of total market size. The report promises to provide recent technology trends in India Retail Banking Market and industry insights to help decision-makers make sound strategic decisions. Furthermore, the report also analyzes the growth drivers, challenges, and competitive dynamics of the market.
Contact Us:
BlueWeave Research Blog
Phone No: +1 866 658 6826
Email: info@blueweaveconsulting.com