INVISTA to double its Nylon 6, 6 production at Shanghai Chemical Industry Park
The company is investing USD 230 million (1.5 billion RMB) to double the production capacity and the expansion is expected to strengthen INVISTA's integrated nylon 6,6 value chain in China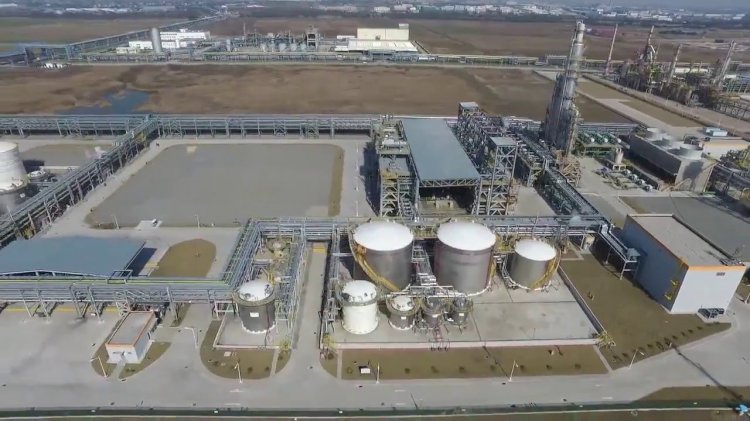 On 25th August 2021, INVISTA Nylon Chemicals (China) Co., announced its plans to double its nylon 6, 6 production at Shanghai Chemical Industry Park in a press release. The company signed a memorandum of cooperation (MoC) with Shanghai Chemical Industry Park in a ceremony.
INVISTA expanded the nylon 6,6 production capacity by 40,000 tons/year in 2020. The latest expansion will take plant's total nylon 6,6 production capacity to 400,000 tons/year. The company is investing USD 230 million (1.5 billion RMB) to double the production capacity and the expansion is expected to strengthen INVISTA's integrated nylon 6,6 value chain in China.
Pete Brown, INVISTA's executive vice president of nylon polymer said, "The growing nylon 6,6 polymer demand in China and the Asia Pacific region has encouraged us to continue our investments over the past years. With this expanded capacity, we will be able to help our customers meet their growing demands for nylon products."
Referencing Wood Mackenzie's 2020 Yellow Book report, the company said that the demand of nylon 6,6, has increased drastically in recent years. Nylon 6,6 has registered an estimated compound annual growth rate of 4% in China and 2% globally since 2019. The company is further anticipating that China's nylon product will account for more than 50% of total production and consumption of nylon 6,6, in the Asia-Pacific region. This will also make China the the world's largest nylon consumer.
Angela Dou, Director of Intermediates, Asia said, "We truly appreciate SCIP's support for our ongoing investment in China and are excited to deepen cooperation to consolidate our nylon 6,6 value chain here. With the expanded capacity, we look forward to providing the supply of nylon 6,6 polymer that our customers need for their projects, and we hope to co-develop innovative solutions and applications with our customers and partners across the industries."
The expanded production lines will have six batch autoclaves and three continuous polymerization lines. Engineering polymer, industrial and apparel segments along with the downstream application requirements and solutions will be supported by the additional capacity. Stronger mechanical properties, higher temperature resistance, and higher heat resistance are some of the properties contributing to the growing demand of nylon 6,6 around the world and in China as well.
The construction of expansion project is expected to start in the second quarter of 2022 and be in operation in first quarter of 2024. The company is also committed to ontributing to the transformation and upgrading of the local nylon industry.