Infection Surveillance Solutions Market Size More Than Doubles to Touch USD 1.2 Billion by 2029
Infection surveillance solutions market is flourishing because of rising prevalence of hospital-acquired infections and high adoption of antimicrobial stewardship programs.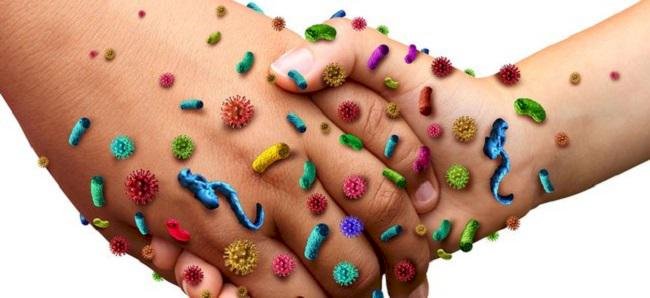 Infection surveillance solutions market
BlueWeave Consulting, a leading strategic consulting and market research firm, in its recent study, estimated global infection surveillance solutions market size at USD 469.91 million in 2022. During the forecast period between 2023 and 2029, BlueWeave expects global infection surveillance solutions market size to grow at a significant CAGR of 13.81% reaching a value of USD 1,152.12 million by 2029. Major growth factors for global infection surveillance solutions market include growing prevalence of hospital-acquired infections (HAIs), increasing antibiotic resistance in microorganisms, and high adoption of automation in healthcare settings. The growing number of procedures conducted around the world has resulted in longer hospital stays. As a result, the number of patients suffering from HAIs is expected to rise. The global market is expected to benefit from this trend. Increasing healthcare investments are also expected to spur the demand for infection surveillance technologies. Also, favorable government measures have contributed to the market expansion. However, high cost of deployment for small healthcare organizations and privacy and security concerns are anticipated to hinder the overall market growth.
Global Infection Surveillance Solutions Market – Overview
Infection monitoring software supports healthcare facilities, such as hospitals, in reporting patient data to state and federal authorities. This program notifies hospital Internet Protocol (IPs) when an infection occurs, allowing HAI specialists and nurses to treat infected patients and prevent infection epidemics. These solutions are used to identify infections as well as to evaluate prevention actions. They are also required to avoid infections caused by sterilized medical devices and to diagnose antibiotic-resistant organisms. These systems benefit healthcare facilities by providing accurate staff health information, surgical databases, and real-time medical records. Surveillance strategies are employed to control infection patterns. The increasing analytics capabilities of IT systems is assisting the market's growth. Hospitals have emerged as the primary end-user in these sectors due to their high adoption rate for preserving electronic healthcare data and managing real-time pharmacy. Infection monitoring systems are meant to continuously monitor and analyze health-related data to ensure that preventive actions are properly applied. Hospital-acquired illnesses, also known as nosocomial infections, are caused by a variety of factors, including poor hygienic conditions, neglect, weakened patient immunity, the invasion of drug-resistant bacteria, and procedures that can reduce the effectiveness of ongoing treatments.
Sample Request @ https://www.blueweaveconsulting.com/report/infection-surveillance-solutions-market/report-sample
Impact of COVID-19 on Global Infection Surveillance Solutions Market
COVID-19 had a detrimental impact on infection surveillance solutions market. The pandemic compelled governments to invest extensively in vaccination efforts as well as hospital facilities and staffing. However, the global economic slump has upended government intentions to maintain or grow spending to address a backlog of non-COVID treatment and resolve staffing shortages. According to the Economist Intelligence Unit, total healthcare spending will rise by 4.9% in nominal terms in 2023, owing to higher expenses and wages. Yet, actual spending is anticipated to fall somewhat as it fails to keep up with inflation.
Global Infection Surveillance Solutions Market – By Offering
By offering, global infection surveillance solutions market is bifurcated into Software and Services segments. The software segment is expected to hold a higher share in global infection surveillance solutions market during the forecast period because of the increasing use of management surveillance software. The software segment includes on-premises and web-based. During the projected period, the web-based software is expected to grow at a faster rate. The rise in sub-segment can be ascribed to its advantages over on-premises software, including as availability in various configurations, rapid return on investment, and real-time analysis. Furthermore, healthcare IT businesses develop unique solutions in data management, analytics, and infrastructure that facilitate the collecting of data from electronic health records (EHR), infection, and epidemic patterns via their software packages.
Competitive Landscape
Major players operating in global infection surveillance solutions market include Cerner Corporation, Epic Systems Corporation, VigiLanz Corporation, Becton, Dickinson and Company, Premier Inc., DEB Group Ltd, RL Solutions, Baxter International Inc. (ICNet International), Gojo Industries Inc., and IBM Corporation (Truven Health Analytics). To further enhance their market share, these companies employ various strategies, including mergers and acquisitions, partnerships, joint ventures, license agreements, and new product launches.
Don't miss the business opportunity in the Global Infection Surveillance Solutions Market. Consult our analysts to gain crucial insights and facilitate your business growth.
The in-depth analysis of the report provides information about growth potential, upcoming trends, and statistics of Global Infection Surveillance Solutions Market. It also highlights the factors driving forecasts of total market size. The report promises to provide recent technology trends in Global Infection Surveillance Solutions Market and industry insights to help decision-makers make sound strategic decisions. Furthermore, the report also analyzes the growth drivers, challenges, and competitive dynamics of the market.
Contact Us:
BlueWeave Research Blog
Phone No: +1 866 658 6826
Email: info@blueweaveconsulting.com