Israel Cosmetic Products Market Size Booming to Touch USD 6 Million by 2029
BlueWeave Consulting, a leading strategic consulting and market research firm, in its recent study, estimated the Israel cosmetic products market size at USD 4.26 million in 2022. During the forecast period between 2023 and 2029, BlueWeave expects Israel cosmetic products market size to grow at a significant CAGR of 5.76% reaching a value of USD 5.96 million by 2029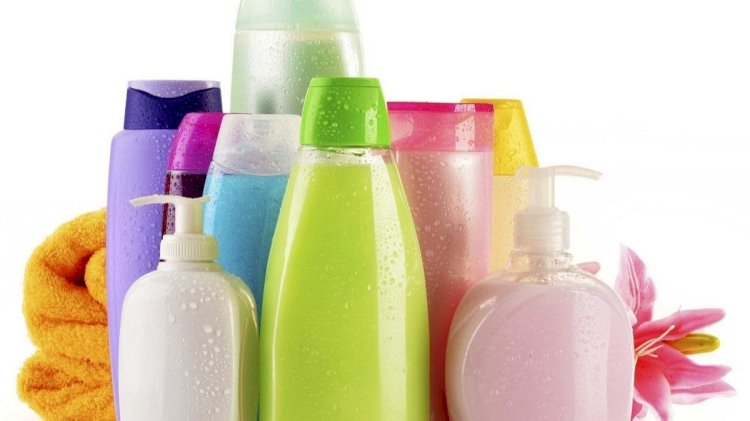 BlueWeave Consulting, a leading strategic consulting and market research firm, in its recent study, estimated the Israel cosmetic products market size at USD 4.26 million in 2022. During the forecast period between 2023 and 2029, BlueWeave expects Israel cosmetic products market size to grow at a significant CAGR of 5.76% reaching a value of USD 5.96 million by 2029. Major growth drivers for the Israel cosmetic products market include an increasing consumer awareness about personal grooming, beauty trends, and a desire for self-care. The market size is influenced by both domestic demand and exports. The market features a mix of local Israeli cosmetic brands and international brands. Israel's cosmetic products industry exhibits a thriving and diversified landscape. Encompassing skincare, haircare, makeup, fragrances, and personal care items, the sector experiences consistent growth due to rising consumer consciousness about grooming, beauty trends, and self-care. It is a blend of local and international brands like L'Oréal, Estée Lauder, Ahava, and Sabon. Notably, a surge in demand for natural and organic cosmetic products mirrors global trends, aligning with Israel's reputation for innovative practices. Pioneering research and technology integration, particularly in skincare, underscore the country's advanced approach. Ethical considerations and adherence to religious norms further guide product development. Amidst these dynamics, the market embraces retail diversity through department stores, online platforms, and pharmacies, while sustainability and ethical values also shape consumer preferences. However, market concentration is anticipated to restrain the overall market growth during the forecast period.
Israel Cosmetic Products Market – Overview
Israel cosmetic products market refers to the sector within Israel's economy that encompasses the production, distribution, and consumption of various beauty and personal care products. This market includes a wide range of items such as skincare products, haircare products, makeup, fragrances, and other personal care items designed to enhance aesthetics and promote self-care. It is characterized by the presence of both domestic and international brands catering to consumer preferences and trends. The market is influenced by factors like changing beauty standards, technological advancements, consumer preferences for natural and organic products, ethical considerations, and regulatory requirements. Various retail channels, including physical stores and online platforms, contribute to the distribution of these cosmetic products to consumers across Israel.
Sample Request @ https://www.blueweaveconsulting.com/report/israel-cosmetic-products-market/report-sample
Impact of COVID-19 on Israel Cosmetic Products Market
COVID-19 pandemic adversely affected the Israel cosmetic products market. Lockdowns, reduced consumer spending, and safety concerns disrupted sales. Beauty products, often considered discretionary, faced decreased demand during the pandemic. Store closures hampered retail sales, leading to a surge in online shopping. Brands adapted to the changes by emphasizing virtual engagement through online tutorials and virtual try-ons. Additionally, the preference for skincare over makeup emerged as consumers focused on self-care. Despite challenges, Israel's recovery began as restrictions eased, e-commerce grew, and the industry adjusted to evolving consumer preferences and behaviors.
Israel Cosmetic Products Market – By Product Type
By product type, the Israel cosmetic products market is bifurcated into Color Cosmetics and Hair Styling & Coloring Products segments. The color cosmetics segment held a higher market share by product type due to its widespread appeal and versatile usage. Facial, eye, lip, and nail makeup products cater to diverse consumer preferences, offering a range of styles and aesthetics. These products provide a creative outlet for self-expression and enhance individual features, aligning with modern beauty trends. The growing influence of social media and beauty influencers has further propelled the demand for color cosmetics, as consumers seek to replicate trendy looks. Notably, frequent product launches, innovation in formulas, and a variety of shades contribute to the enduring popularity of the color cosmetics segment among consumers in Israel. Also, color cosmetics include facial make-up products, eye make-up products, and lip and nail make-up products.
Competitive Landscape
Major players operating in the Israel cosmetic products market include Revlon, FARAN Cosmetics, Olea Essence, L'Oréal S.A., Estee Lauder Companies Inc., Ahava, Desert Essence, Naomi Halperin, and Sabai Naturals. To further enhance their market share, these companies employ various strategies, including mergers and acquisitions, partnerships, joint ventures, license agreements, and new product launches.
Contact Us:
BlueWeave Consulting & Research Pvt. Ltd
+1 866 658 6826 | +1 425 320 4776 | +44 1865 60 0662