SABIC says ExxonMobil Joint-Venture is Under Commissioning
ExxonMobil did not slow down or suspend the construction of the complex in 2020 amid COVID-19 restriction due to the fact that modular units were largely built elsewhere and delivered to the complex site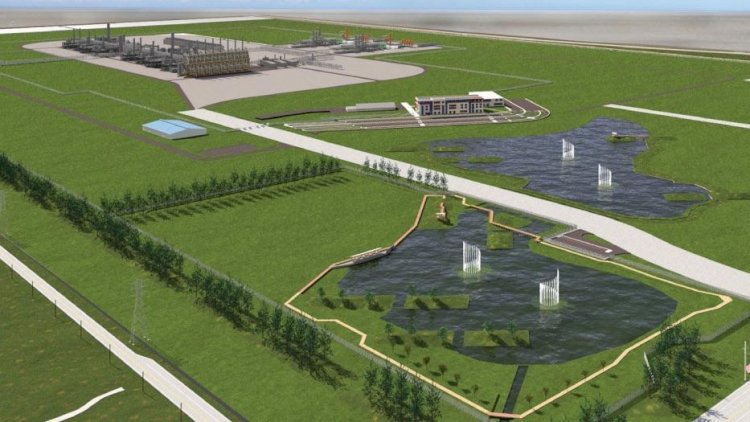 On 19th September, Saudi Basic Industries Corporation, also known as SABIC, announced that its petrochemical joint-venture near Corpus Christi, Texas, with ExxonMobil has started commissioning activities. The plant is expected to start by the fourth-quarter, earlier than 2022 as originally planned. Saudi Aramco is the majority shareholder in SABIC after finalizing USD 69 billion acquisition of 70% stake in SABIC and the company is one of the biggest petrochemicals firms in the world.
The announcement has came after a statement by the plant manager, Paul Fritsch in August, when he said, "we'll be up with everything by the end of the year."
In a statement to the Saudi Stock Exchange, SABIC said, "This project supports SABIC's global growth strategy, diversifying its feedstock sources and strengthening its petrochemical manufacturing presence in North America for a wide range of products."
The new joint-venture petrochemical complex features a 1.8 million mt/year ethane-fed cracker, the world's second-largest, and the world's largest mono-ethylene glycol unit at 1.1 million mt/year. The complex also features two polyethylene (PE) units with a combined capacity of 1.3m tonnes/year as well.
ExxonMobil did not slow down or suspend the construction of the complex in 2020 amid COVID-19 restriction due to the fact that modular units were largely built elsewhere and delivered to the complex site. Other construction projects including Shell's southwestern Pennsylvania petrochemical complex and LyondellBasell's new propylene oxide/tertiary butyl alcohol (PO/TBA) project in Channelview, Texas, slowed or temporarily suspended work in 2020.
SABIC-ExxonMobil joint-venture petrochemical project is part of 9.77 million mt/year of new US Poly ethylene apacity under construction or planned to start up in 2021 and beyond. The new cracker is part of more than 10 million mt/year of ethylene capacity currently under construction or planned in the US to come online in 2021 and beyond, which includes Total's new 1 million mt/year joint-venture cracker in Port Arthur, Texas, which began starting up in June.
Mono-ethylene glycol (MEG) unit will also increase US MEG capacity by 23.6% to 5.75 million mt/year. Lotte Chemical, MEGlobal, Sasol and Nan Ya Plastics brought a cumulative 2.5 million mt/year in new production online and as a result, US MEG capacity has more than doubled to 4.65 million mt/year since late 2018.
In April 2021, SABIC announced that it would take over sales and marketing of about 5.4 million mt/year of Saudi Aramco's chemicals and resin products. This would center SABIC's focus on petrochemicals while Saudi Aramco's trading arm focuses on fuel products.