Vocal Biomarker Market Size More Than Doubles Cross USD 6.2 Billion by 2029
vocal biomarker market is flourishing because of rising prevalence of Parkinson's and other diseases, a surging demand for minimally invasive treatments to diagnose different illnesses, and the increasing incidence of cardiovascular and mental disorders.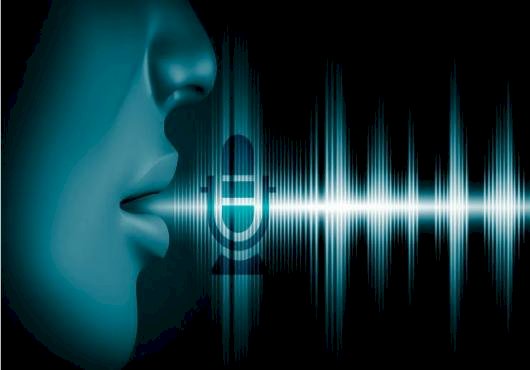 vocal biomarker market
BlueWeave Consulting, a leading strategic consulting and market research firm, in its recent study, estimated global vocal biomarker market size at USD 3.01 billion in 2022. During the forecast period between 2023 and 2029, BlueWeave expects global vocal biomarker market size to grow at a significant CAGR of 11% reaching a value of USD 6.22 billion by 2029. Major growth drivers for global vocal biomarker market include increasing incidence of neurological, psychological, and other speech-related diseases, including attention deficit, Parkinson's disease, depression, and cardiovascular diseases. These disorders necessitate less invasive tests for treatment, resulting in an increase in demand for vocal biomarkers. Vocal biomarkers are mainly used to detect illnesses using non-invasive speech features. Its use is based on the premise that severe illnesses have an effect on motor control and so change speech output by changing speech features. Vocal biomarkers are increasingly being employed to detect neurological disorders. Alzheimer's, schizophrenia, and Parkinson's disease typically manifest at a later stage of the disease, limiting the doctor's capacity to implement harsh measures. This allows pharmaceutical companies to create and test vocal biomarkers to aid in the early detection of such illnesses. Aside from healthcare, voice biomarkers have uses in lie detection. They are thought to be useful in defense and security organizations while questioning a criminal. Therefore, such factors are expected to fuel the expansion of overall market during period in analysis. However, errors and inaccuracy of vocal biomarkers is expected to hinder market growth.
Global Vocal Biomarker Market – Overview
In the event of serious illnesses, early disease identification might mean the difference between a person's life and death. The development of new techniques that assist physicians and patients in diagnosing illnesses early has decreased death rates. Vocal biomarkers are one such advancement in the world of medicine. A human body's symptom or medical condition can be a biomarker. It is the pattern of speech in the case of vocal biomarkers. The vocal biomarkers market growth has been expanding steadily over the past several years and is predicted to have an extraordinary development in the years to come. Vocal biomarkers offer several benefits that increase their market demand. The requirement for early illness diagnosis, particularly from developed and developing nations, is one of the most crucial elements. Additionally, it is now among the most economical methods for illness diagnosis.
Sample Request @ https://www.blueweaveconsulting.com/report/global-vocal-biomarker-market-bwc20123/report-sample
Global Vocal Biomarker Market - By Type
By type, the global vocal biomarker market is segmented into amplitude, error rate, frequency, vocal rise or fall duration, voice tremor, pitch, and phonation time. The voice tremor segment is expected to hold the highest market share. It is a neurological condition that results in the uncontrollable movement of the vocal cords and throat muscles. The market dynamics will also be further influenced by the rising prevalence of neurological illnesses and the developing use of vocal tremors in neurological disorders.
Impact of COVID-19 on Global Vocal Biomarkers Market
The COVID-19 had a detrimental impact on the voice biomarkers industry globally. The pandemic has hampered the production and supply of voice biomarkers worldwide for various illnesses in these major economies. However, COVID-19 therapy now includes employs voice biomarkers. For instance, in December 2021, Vocalis Health developed a software program called Vocalis Check that evaluates a person's voice if they have an uncertain COVID-19 status. Due to the current worldwide pandemic, these developments are expected to significantly accelerate market growth and present possibilities for industry participants. The pandemic has led to an increase in the use of telemedicine and remote monitoring technologies, and vocal biomarkers may be able to play a role in these systems. For example, vocal biomarkers could potentially be used to assess the health status of patients remotely and to provide information to healthcare providers about changes in a patient's condition.
Competitive Landscape
Major players operating in global vocal biomarker market include Sonde Health, Beyond Verbal, IBM Corporation, Cogito Corporation, Boston Technology Corporation, and Microtest Health. To further enhance their market share, these companies employ various strategies, including mergers and acquisitions, partnerships, joint ventures, license agreements, and new product launches.
Don't miss the business opportunity of the Global Vocal Biomarker Market. Consult our analysts to gain crucial insights and facilitate your business growth.
The report's in-depth analysis provides information about growth potential, upcoming trends, and the Global Vocal Biomarker Market statistics. It also highlights the factors driving forecasts of total market size. The report promises to provide recent technology trends in the Global Vocal Biomarker Market along with industry insights to help decision-makers make sound strategic decisions. Furthermore, the report also analyses the growth drivers, challenges, and competitive dynamics of the market.
Contact Us:
BlueWeave Research Blog
Phone No: +1 866 658 6826
Email: info@blueweaveconsulting.com