Australian PM started word war on France after the cancelled submarine deal
Australian Prime Minister Scott Morrison has poured some attacking words toward the credibility and promises of the French President Emmanuel Macron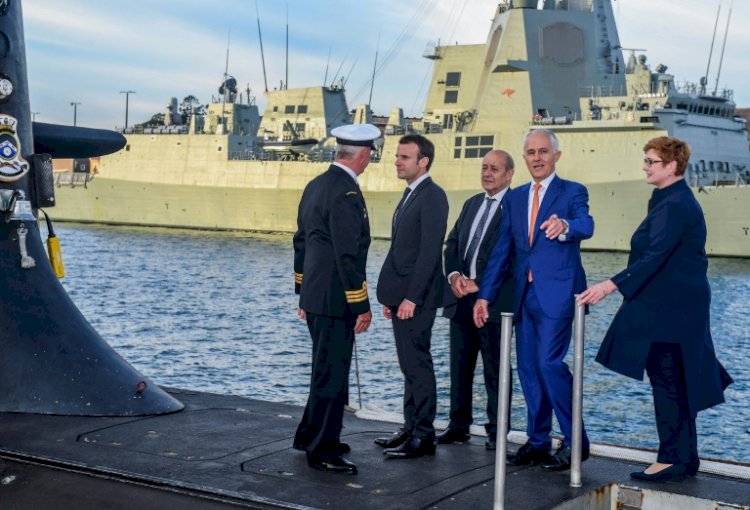 The Australian Prime Minister Scott Morrison has poured some attacking words toward the credibility and promises of the French President Emmanuel Macron. The attack is associated with an article in the newspaper stating that France is anticipating some bad news about the now-abandoned submarine deal. An Australian newspaper has also casted some doubts on the Biden Administration's explanation to Macron previous week that the U.S. leader believed the French had already been informed a long time back in September announcing that the French USD 66 billion submarine deal with Australia has be cancelled.
The past week, Macron had already accused Morrison of stating some lies to him at a Paris dinner past June about the potential of a 5-year-old contract with French State-owned Naval Group for establishing over 12 conventional diesel-electric submarines. Australia, then canceled the deal and formed an alliance with Britain and the U.S. for acquiring a fleet of over eight nuclear-powered submarines that were crafted with the U.S. technology.
The Aussie Prime Minister stated Australian reporters who had previously accompanied him at the U.N. climate conference held in Glasgow, Scotland, that he had already declared to Macron at the dinner past June that traditional submarines would not be able to meet Australian standards. Morrison stated he tried to make a call to the French President a couple of days before the announcement of the British and the U.S. nuclear submarine deal, however, macron wasn't available at the moment. The Australian newspaper stated that Macron asked: Should he expect good or bad news the joint submarines aspirations?" on Tuesday. The French authorities stated that the government has been blindsided by the submarine contract cancellation to which French Foreign Minister has described stab in the back.