Electrochemical Hydrogen Compressor Market Size Set to Cross USD 89.7 Billion by 2029
Electrochemical hydrogen compressor market is flourishing because of rising hydrogen consumption by end users, high adoption of oil-based compressors, and growing public awareness about the use of hydrogen in tackling air pollution caused by high usage of fossil fuels.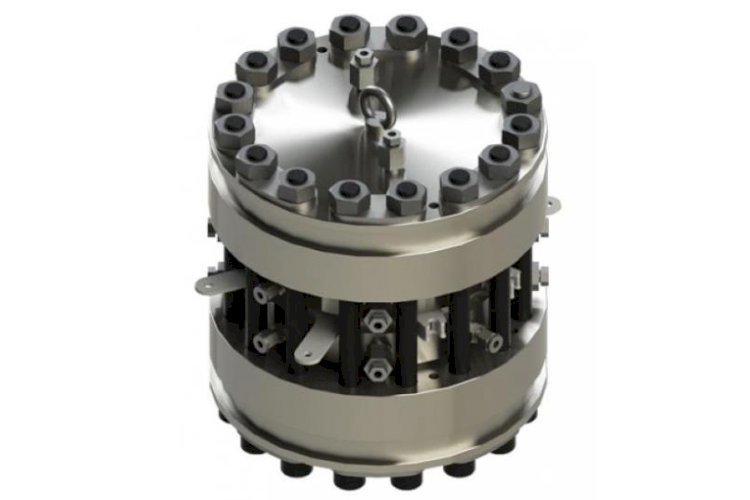 Electrochemical Hydrogen Compressor Market
BlueWeave Consulting, a leading strategic consulting and market research firm, in its recent study, estimates global electrochemical hydrogen compressor market size at USD 54.84 billion in 2022. During the forecast period between 2023 and 2029, BlueWeave expects global electrochemical hydrogen compressor market size to grow at a significant CAGR of 8.6% reaching a value of USD 89.72 billion by 2029. Major factors for the expansion of global electrochemical hydrogen compressor market include increasing utilization Electrochemical Hydrogen Compressors (EHCs) by end-user sectors, such as the chemicals, oil and gas, and automobile industries, as well as rising necessity to reduce carbon dioxide emissions. The high adoption of oil-based compressors due to their capacity to provide various advantages over oil-free compressors, including improved efficiency and government initiatives promoting the utilization of eco-friendly energy sources, is expected to boost the overall market expansion. The rising popularity of hydrogen fuel cell vehicles because of increasing awareness about the negative environmental impact of carbon emissions by burning conventional fossil fuels is projected to influence market demand during the forecast period. However, high cost of maintenance is anticipated to restrain the growth of global electrochemical hydrogen compressor market.
Global Electrochemical Hydrogen Compressor Market – Overview
An electrochemical hydrogen compressor (EHC) compresses hydrogen gas using the electrolysis process before collecting the compressed hydrogen from the cathode. Electrochemical hydrogen compressors employ the electrochemical concept to compress low-pressure hydrogen into high-pressure hydrogen. Due to hydrogen oxidation at anodes and hydrogen reduction at cathodes, voltage application can generate a localized pressure difference.
Sample Report @ https://www.blueweaveconsulting.com/report/electrochemical-hydrogen-compressor-market/report-sample
Impact of COVID-19 on Global Electrochemical Hydrogen Compressor Market
COVID-19 had a detrimental impact on electrochemical hydrogen compressor market due to disruption of international supply chain and halted global trade. The pandemic has disturbed economies and businesses in numerous countries because of travel restrictions, mass lockdowns, and commercial shutdowns. The imposition of the lockdown has resulted in reduced output of commodities, goods, and services, as well as the cessation of supply chain activity at various nodes. Chemical, oil and gas, energy and electricity, and other industries have seen a decrease in operations because of the temporary stoppage of activity. Furthermore, the economic crisis caused by the spread of COVID-19 caused a delay in the adoption and commercialization of clean hydrogen. Furthermore, it may irrevocably jeopardize the clean hydrogen sector's ability to serve as the missing link in the shift to clean energy. However, the clean hydrogen sector has now achieved pre-commercialization and is set to play an important role in decarbonizing economies. Also, major economies, such as Germany, the United Kingdom, Spain, the Netherlands, China, and Japan, will remain to be leaders in the use of hydrogen for a variety of end uses.
Global Electrochemical Hydrogen Compressor Market – By End User
Based on end user, global electrochemical hydrogen compressor market is segmented into Chemical, Oil & Gas, Utility, and Refueling Stations. The oil and gas segment could lead the market in developing countries, such as India. The industry's rise is projected to compel the upstream and downstream activities in the emerging economies. Innovations and new technologies have unleashed unconventional drilling and completion operations to optimize oil and gas output and modify economic power balance. The increasing investments in the oil and gas sector are expected promote the development of hydrogen compressors during the period in analysis.
Competitive Landscape
Major players operating in global electrochemical hydrogen compressor market include Atlas Copco AB, Burckhardt Compression AG, Fluitron, Inc., Gardner Denver Nash, LLC, Howden Group, HAUG Sauer Kompressoren AG, NEUMAN & ESSER GROUP, Hydro-Pac, Inc., Lenhardt & Wagner GmbH, PDC Machines Inc., HyET Group, Black & Veatch Holding Company, Fortescue Future Industries, Nuvera Fuel Cells, LLC, Fuelcell Energy, Inc., Skyre Inc., Giner Inc., Proton Technologies Canada Inc., Keepwin Technology Hebei Co. Ltd., and Taizhou Toplong Electrical & Mechanical Co., Ltd. To further enhance their market share, these companies employ various strategies, including mergers and acquisitions, partnerships, joint ventures, license agreements, and new product launches.
Don't miss the business opportunity in the Global Electrochemical Hydrogen Compressor Market. Consult our analysts to gain crucial insights and facilitate your business growth.
The in-depth analysis of the report provides information about growth potential, upcoming trends, and statistics of Global Electrochemical Hydrogen Compressor Market. It also highlights the factors driving forecasts of total market size. The report promises to provide recent technology trends in Global Electrochemical Hydrogen Compressor Market and industry insights to help decision-makers make sound strategic decisions. Furthermore, the report also analyzes the growth drivers, challenges, and competitive dynamics of the market.
Contact Us:
BlueWeave Research Blog
Phone No: +1 866 658 6826
Email: info@blueweaveconsulting.com