India 5G in Healthcare Market Size Set to Record Growth at High CAGR of 69.7% during 2022–2030
India 5G in healthcare market is expected to witness exhilarating growth due to the increasing use of advancements in robotics, IoT, and AI.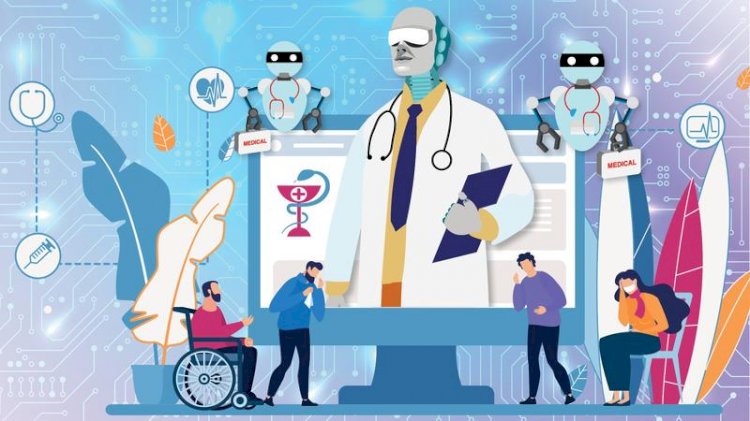 India 5G in Healthcare Market
BlueWeave Consulting, a leading strategic consulting and market research firm, in its recent study, expects India 5G in healthcare market size to grow at a robust CAGR of 69.7% during the forecast period between 2022 and 2030. Major factors for the growth of India 5G in healthcare market include increased telecommunications development, deployment of 5G-enabled wearable medical devices, 5G technology's ability to transfer massive patient data files at light speed, and the availability of low-cost sensors. Robotic surgery and telehealth are also accelerating the growth of India 5G in healthcare market. Increased investments by the government and key market players in 5G deployment in healthcare are also propelling the market expansion. For example, the Indian government launched a special incentive program in 2021 to support 75 telemedicine and digital health startups. The COVID-19 pandemic had a significant impact on India's healthcare industry, particularly hospitals, due to the increased patient burden. 5G technology enables advanced technologies, such as IoT, big data, cloud computing, artificial intelligence (AI), and smart healthcare. However, excessive cost of deployment of the 5G network could limit the growth of India 5G in healthcare market.
India 5G in Healthcare Market – Overview
Essential elements of healthcare could be transformed and improved by 5G networks. The use of 5G networks in healthcare is expected to increase during the forecast period, with its applications boosted by developments in robotics, IoT, and AI that will transform healthcare systems into a new connected ecosystem. The healthcare sector generates enormous amounts of data. Each day, a single patient can produce hundreds of gigabytes (GBs) of data, including everything from patient medical records to the massive image files produced by MRI, CAT, or PET scans. When the network bandwidth is limited, those large files must be transmitted slowly or unsuccessfully, which causes significant delays in patient care. Massive data files of medical imagery can be transported quickly and reliably using a high-speed 5G network, which can enhance both access to care and the standard of care. Therefore, the growth of India healthcare market in the coming years would be driven by the increased adoption of 5G networks in healthcare systems.
Healthcare, as one of the fastest-growing industries, places complex demands on networks in terms of data rate, latency, and bandwidth, among other things. 5G technology addresses several emerging connectivity needs of healthcare providers. More connection density, faster speeds, ability to guarantee the quality of service, and lower latency are all required to generate new use cases. Cellular technology is expected to significantly improve the speed, coverage, and responsiveness of wireless networks in the healthcare industry. As a result, the growing demand in the healthcare industry for faster and more reliable data transmission will drive the growth of India 5G in healthcare market. To create a new health ecosystem that can cost-effectively, precisely, efficiently, and conveniently meet the needs of patients and providers, 5G technology in healthcare enables the necessary levels of connection. 5G will act as the IoT's backbone infrastructure in addition to remote sensors, clinical wearables, low-bitrate, and low-energy connected health monitoring devices.
Request for Sample Report @ https://www.blueweaveconsulting.com/report/india-5g-in-healthcare-market/report-sample
India 5G in Healthcare Market – Technology Advancements
5G is one of the quickest and most reliable technologies in use today. That will have a significant impact on every aspect of people's lives and result in faster downloads and significantly less lag. The India 5G in healthcare market has segments, such as Hardware, Services, and Solutions based on the component; into North India, South India, East India, and West India based on the region; into Connected Medical Devices, Remote Patient Monitoring, Asset Tracking for Medical Devices, AR/VR, Connected Ambulance, and Others based on the application; and Healthcare Provider, Healthcare Payers, and Others based on end user. The healthcare provider segment is projected to dominate the India 5G in healthcare market by end user, accounting for most of the market share.
Innovative technology is driving the market. A new solution that could improve and revolutionize patient care is being tested on the 5G network for use in healthcare. Major players in the 5G healthcare market are concentrating on creating innovative technologies to strengthen their position in the industry.
Impact of COVID-19 on India 5G in Healthcare Market
To stop the spread of COVID-19, the healthcare industry has made significant efforts to transform its current infrastructure. The ongoing crisis has accelerated the switch to digital healthcare systems, emphasizing the use of remote care/telehealth services, and thermal imaging solutions, preventing future health crises, and utilizing innovative technologies. All the services, especially online medical consultations that use real-time video conferencing and image transmission, demand a sizable amount of bandwidth. With 5G networks, reliable and high-bandwidth data connectivity services are possible. Since the COVID-19 pandemic, market for 5G in healthcare has grown, and in the years to come, it is expected to grow quickly.
Competitive Landscape
Prominent players in India 5G in healthcare market include GE Healthcare, Cisco Systems, Inc., Samsung, Ericsson, Apollo Telehealth, Vodafone Idea Limited, Zyter, Nokia Corporation, Siemens, Bharti Airtel, Reliance Jio Infocomm Ltd., and Tata Communications. These companies use various strategies, including increasing investments in their R&D activities, mergers and acquisitions, joint ventures, collaborations, licensing agreements, and new product and service releases to further strengthen their position in India 5G in healthcare market.
Don't miss the business opportunity in the India 5G in Healthcare Market. Consult our analysts to gain crucial insights and facilitate your business growth.
The in-depth analysis of the report provides information about growth potential, upcoming trends, and statistics of India 5G in Healthcare Market. It also highlights the factors driving forecasts of total market size. The report promises to provide recent technology trends in India 5G in Healthcare Market and industry insights to help decision-makers make sound strategic decisions. Furthermore, the report also analyzes the growth drivers, challenges, and competitive dynamics of the market.
Contact Us:
BlueWeave Research Blog
Phone No: +1 866 658 6826
Email: info@blueweaveconsulting.com