Ola plans to operate in London from February 10, 2020
Ola received a 15 months license to operate in London to take a share in the ride market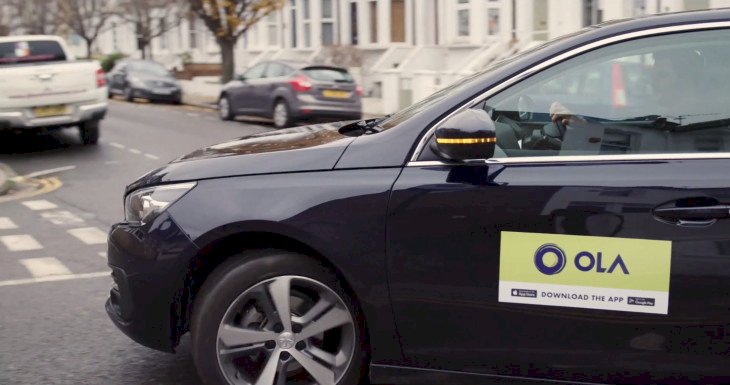 Indian ride-hailing firm Ola would officially begin operations in London on February 10, 2020, in an attempt to take a share of the city's on-demand ride market as London is one of the world's biggest markets for ride-hailing services. The expansion is a key development in Ola's international strategy as the company broadens its competition with Uber. Ola will launch in London with more than 20,000 registered drivers. For the first six weeks, it plans to take zero commission on the rides. After that, the company would be charging the best commission rate in the market, though no specific figure has been shared yet.
The tech company is valued at around $10 billion has received a license to operate in the city from Transport for London (TfL) in July 2019, and it has spent the last few months to make sure it was ready to serve in the capital.
The company has got a license for 15 months, which means Ola will have to renegotiate its position with London's transport regulator before the year's end. Local taxi regulator Transport for London (TfL) declined to renew Uber's license in late November 2019 over safety concerns. It was the second time in two years that Uber had its London license denied TfL had claimed that Uber had allowed unauthorized drivers to pick up passengers by uploading their photos to other Uber driver accounts. TfL ruled that it did not meet the fit and proper requirements for private hire operators, regarding issues including fraudulent trips taken by unauthorized drivers between late 2018 and early 2019. While Uber claims the decision was extraordinary and wrong at the time. It is continuing to operate in the city ahead of a court appeal. Rival Uber accounts for most private hire trips in London, but owing to the unstable relationship between TfL and Uber; it looks like Ola is keen to to take a chance to gain an advantage on these issues and take place as the top ride-hailing app in the city.
Ola is counted in one of the world's best-funded ride-hail companies, with roughly $3.8 billion raised from investors including SoftBank (also a major Uber investor), Tencent, and Chinese ride-hail firm Didi Chuxing (also a recipient of SoftBank money). That makes it an intimidating competitor. Ola ranks among India's most valuable technology startups. Ola's foray into London comes at a particularly bad time for Uber. As of now, Uber has appealed the decision and is allowed to operate while the appeal is considered. CEO Dara Khosrowshahi reportedly met recently with TfL's commissioner in an effort to resolve the dispute.
Ola always works closely with the regulator and maintain a good and proactive relationship with them, and it is confident that it will be able to build on the already excellent relationship with TfL, said by Simon Smith, head of Ola International.