BYD launches new hybrid DM-i technology and new 1.5L Xiaoyun engine
On November 13, 2020, BYD launched DM-i hybrid technology with the official announcement of a high-performance version of the 1.5-liter Xiaoyun engine designed for plug-in hybrid vehicles (PHEVs).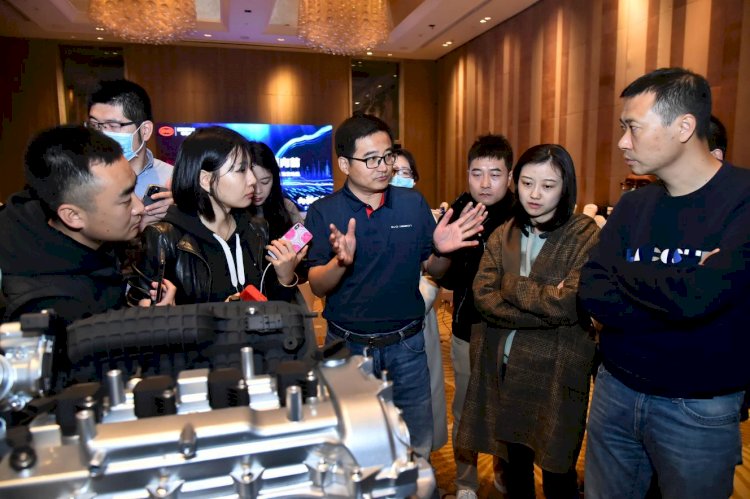 BYD claims to be the leader in new energy vehicles (NEV). BYD is a leader in the strategic segmentation of its plug-in hybrid technologies. BYD sets new performance standards for PHEVs with DM-p technology and continues to break new ground with the DM-i. This time, the ultra-efficient fuel consumption is prioritized.
The new high-performance 1.5-liter plug-in hybrid engine has been specially developed for DM-i hybrid technology. With a thermal brake efficiency (BTE) of 43%, it is considered to be the most produced petrol engine with the highest thermal efficiency. The enormous fuel efficiency of the engine meets the latest national emission standards in China, while providing an extremely smooth and quiet driving experience.
The DM-i Hybrid Technology – Bold new advances for a more fuel-efficient world
In the Chinese government's recent plan to develop the new energy vehicle industry (2021-2035), NEVs are set to account for 20% of total new car sales in China by 2025. Of these, the path to PHEV shows enormous potential.
Focused on outstanding performance, the DM-p platform delivers power output that surpasses large fuel vehicles. This has piqued the interest of consumer groups with strong environmental and sustainable lifestyles and high hopes for the driving experience.
New models with DM-i hybrid technology will receive a number of improvements, including a further reduction in fuel consumption, faster acceleration, a smoother, quieter ride and a cleaner power supply. Vehicles with DM-i hybrid technology offer superior driving performance compared to vehicles with conventional fuel and are less dependent on fossil fuels. In addition, the prices for models with hybrid DM-i technology are similar to prices (including taxes and fees) for the same type of fuel vehicles manufactured outside of China. This is a significant shift in competition between PHEVs and fuel vehicles and is affecting consumer and market perception of NEVs.
According to Eric Lee, Deputy CEO of BYD Auto Sales, "BYD has always insisted on sustainability in its core technology. Due to its advantages in new energy technologies, the company has made great strides in several key sectors. The DM-i hybrid will significantly accelerate the replacement of fuel-powered vehicles with new energy.
The Xiaoyun engine – Hardcore technology for premium thermal efficiency
At the heart of Xiaoyun's ultra-high thermal efficiency is a combination of technical specifications to achieve the world's leading BTE level of 43%.
Xiaoyun boasts an ultra-high compression ratio (CR) of 15.5, an increase in B / S reduction, an Atkinson cycle for better combustion efficiency, an exhaust gas recirculation (EGR) system, a series of measures for the reduction of friction and an engine management system. a system that is uniquely optimized to achieve thermal efficiency.
In addition, the Xiaoyun engine takes full advantage of electrifying plug-in hybrids, electrifying accessories and eliminating the traditional drive system of front engine auxiliary components, further reducing wear and improving efficiency.
BYD is the first to implement split engine cooling technology. By measuring the on-demand temperature of the cylinder head and cylinder block, the Xiaoyun engine can be cooled accurately and accurately to achieve the optimum operating temperature. Reducing heat loss reduces engine heating time after a cold start by 15-20%, reducing fuel consumption and carbon emissions during the process.
In order to significantly improve the performance of noise, vibration and hardness (NVH), the engine is used for crankshafts, bearings, cylinder blocks, intake manifolds, oil pans, timing covers, cylinder head covers and other components. insert. It has a specially optimized design. Hybrid power system.