Saudi Arabia Solar Canopy Carport Market Size Set to Grow at Steady CAGR of 5.5% to Cross USD 19.7 Million by 2029
Saudi Arabia solar canopy carport market is flourishing because of increasing demand for residential use, growing demand for sustainable energy, and rising demand for electric vehicles.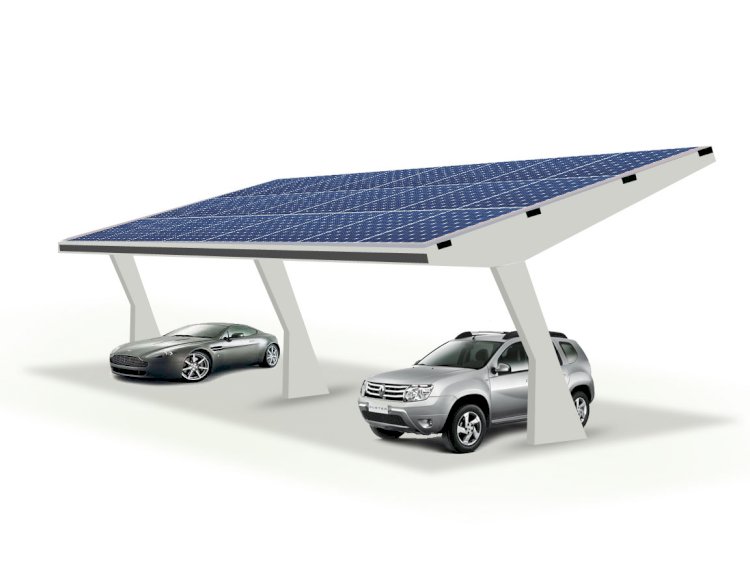 Saudi Arabia Solar Canopy Carport Market
BlueWeave Consulting, a leading strategic consulting and market research firm, in its recent study, estimated Saudi Arabia solar canopy carport market size at USD 13.69 million in 2022. During the forecast period between 2023 and 2029, BlueWeave expects Saudi Arabia solar canopy carport market size to grow at a significant CAGR of 5.47% reaching a value of USD 19.73 million by 2029. Major growth factors of Saudi Arabia solar canopy carport market include increasing government initiatives, rising energy costs, and a growing awareness of the environmental benefits of renewable energy. In particular, the Saudi government has set ambitious targets for renewable energy deployment as part of its Vision 2030 program, which aims to reduce the country's reliance on oil and gas and promote economic diversification. Likewise, to the environmental benefits of solar carports, they also offer a range of practical advantages. For instance, they can provide shade and protection from the elements for parked cars, reducing the need for expensive parking structures and potentially lowering insurance costs. They can also be used as a source of revenue for property owners, who can sell excess energy back to the grid. These factors are expected to boost the expansion of Saudi Arabia solar canopy carport market during the period in analysis. However, high installation costs and limited regulations are anticipated to limit the growth of overall market.
Saudi Arabia Solar Canopy Carport Market – Overview
A solar carport is a shaded building with solar panels built in that houses and safeguards vehicle from the elements. The structure is normally composed of stainless steel and rests on a concrete foundation. The solar panels are mounted to the roof of the structure, making a solar panel system. Solar carports are a sort of solar canopy that falls under the category of solar canopies. Solar canopies, often known as solar pergolas, are a type of shaded solar system. They provide shade for parked cars and other motor vehicles. Several carports can be outfitted with electric vehicle charging stations as an additional perk for vehicles sheltered beneath. Solar canopies are used well after dark. This solar energy is utilized to operate HVAC systems, lights, computers, and other electrical equipment to minimize energy use, and carports can provide enough stored energy to assist offset energy bills.
Sample Request @ https://www.blueweaveconsulting.com/report/saudi-arabia-solar-canopy-carport-market/report-sample
Saudi Arabia Solar Canopy Carport Market – By Carport Type
Based on carport type, Saudi Arabia solar canopy carport market is divided into 1-Row Vehicle Arrangement Carport, 2-Row Single Slope Vehicle Arrangement, and 2-Row Dual Slope Vehicle Arrangement segments. The two-row dual slope vehicle arrangement segment is expected to hold the highest market share during the forecast period. A two-row vehicle arrangement carport features a single sloped roof supported by a serios of beams or supports. This structure is simple but highly effective. This carport can extend from an existing building or structure with a wall mounting or stand separately on columns. For commercial purposes, two-row carports make sense as it takes relatively less space, and lesser materials are required to park more vehicles. Furthermore, a one-row vehicle arrangement carport is generally suitable for the small oriented parking areas and is likely to grow significantly during the forecast period.
Competitive Landscape
Major players operating in Saudi Arabia solar canopy carport market include Alsa Solar Systems, Suntech Saudi Arabia, Flexshade, Schletter Group, Premier Solar Technologies, SunPower, and Enerwhere. To further enhance their market share, these companies employ various strategies, including mergers and acquisitions, partnerships, joint ventures, license agreements, and new product launches.
Don't miss the business opportunity in the Saudi Arabia Solar Canopy Carport Market. Consult our analysts to gain crucial insights and facilitate your business growth.
The in-depth analysis of the report provides information about growth potential, upcoming trends, and statistics of Saudi Arabia Solar Canopy Carport Market. It also highlights the factors driving forecasts of total market size. The report promises to provide recent technology trends in Saudi Arabia Solar Canopy Carport Market and industry insights to help decision-makers make sound strategic decisions. Furthermore, the report also analyzes the growth drivers, challenges, and competitive dynamics of the market.
Contact Us:
BlueWeave Research Blog
Phone No: +1 866 658 6826
Email: info@blueweaveconsulting.com