Snack Food Packaging Market Size Set to Grow at Steady CAGR of 6.43% to Reach USD 6.75 Billion by 2029
Snack Food Packaging Market is flourishing due to changes in people's lifestyles and changing food preferences, combined with the rising population in developing countries.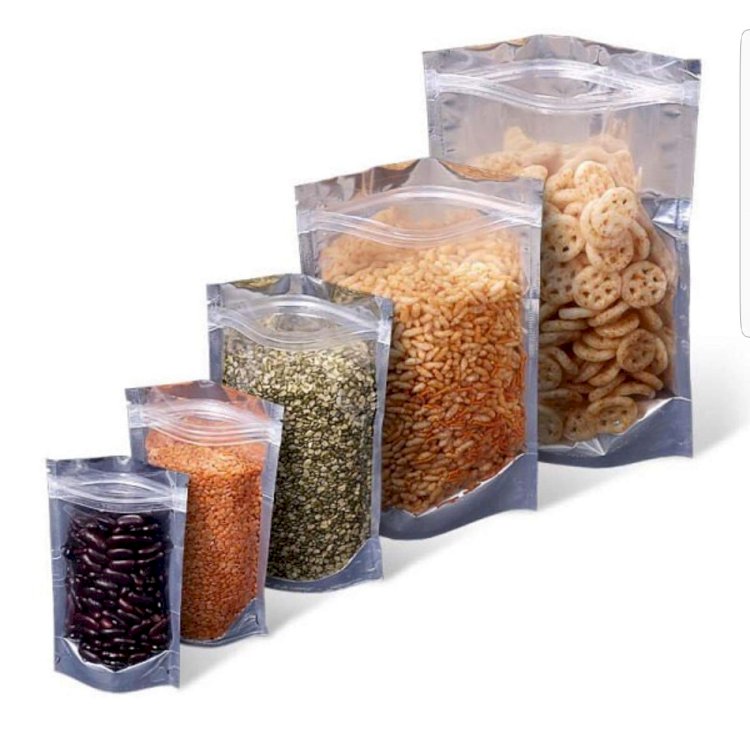 Snack Food Packaging Market
BlueWeave Consulting, a leading strategic consulting and market research firm, in its recent study, estimated Asia-Pacific snack food packaging market size at USD 4.39 billion in 2022. During the forecast period between 2023 and 2029, BlueWeave expects Asia-Pacific snack food packaging market size to grow at a CAGR of 6.43% reaching a value of USD 6.75 billion by 2029. A strong prognosis for discretionary personal income and modifications in dietary habits are driving up demand for snack food packaging materials. New packaging options have also emerged due to the increasing number of items being produced in single-size portions for increased mobility, convenience, and portion control. The need for environmentally friendly packaging has also increased due to growing environmental concerns. All these factors are expected to boost the demand for snack food packaging materials in the APAC region.
Asia-Pacific Snack Food Packaging Market – Overview
Snack food packaging offers oxygen, moisture, and light barrier qualities to safeguard snacks. Food spoilage and product damage are prevented or minimized through snack food packaging. They are utilized in the packaging of snack foods including potato chips, crackers, wafers, and others. The two primary types of snack food packaging are flexible packaging and rigid packaging. Flexible packaging is constructed of plastic, film, foil, paper bags, or pouches that are heat-sealed or pressure-sealed, making it lighter than rigid packaging. In bakery snacks, sweets and confections, savory snacks, nuts and dried fruits, and other uses, plastic, paper, metal, and other materials are employed.
Sample Request @ https://www.blueweaveconsulting.com/report/asia-pacific-snack-food-packaging-market/report-sample
Impact of COVID-19 on Asia-Pacific Snack Food Packaging Market
The COVID-19 pandemic impacted less on the Asia-Pacific snack food packaging market as compared to other manufacturing sectors. It is due to the food industry being kept under important services by all governments. The need for packaged food was influenced by several factors, including storing food, regulatory actions, and changing consumer demand patterns. Several consumers in developing APAC nations like India have switched from unpackaged food to packaged food as a result of the pandemic's growing danger to food safety. Domestic packaged food sales were also bolstered by the rise of e-commerce shopping and flexible packaging for packaged foods during the outbreak.
Asia-Pacific Snack Food Packaging Market – By Packaging Type
Asia-Pacific snack food packaging market is divided into flexible and rigid packaging segments. The flexible packaging segment is expected to hold a higher market share during the forecast period, as a single-use container used to pack fruits, drinks, and eatables. Also, the resale nature of these packs, as well as their long-term viability in terms of existing business standards, can boost segment demand. Flexible pouches are single-use containers that are used to package fruit drinks and eatables. The resale ability and sustainability of these packs in terms of current business standards may drive segment demand.
Competitive Landscape
Asia-Pacific snack food packaging market is fiercely competitive. Major players in the market include Amcor Limited, Huhtamaki Oyj, Berry Global, Inc., DS Smith plc, Mondi Group, Sealed Air Corporation, Smurfit Kappa Group plc, WestRock Company, Coveris Holdings S.A., Constantia Flexibles Group GmbH, Uflex Ltd., Schur Flexibles Holding GesmbH, ProAmpac Holdings, Inc., Ampac Holdings, LLC, Bemis Company, Inc., and Winpak Ltd. These companies use various strategies, including increasing investments in their R&D activities, mergers, and acquisitions, joint ventures, collaborations, licensing agreements, and new product and service releases to further strengthen their position in the Asia-Pacific snack food packaging market.
Don't miss the business opportunity in the Asia-Pacific Snack Food Packaging Market. Consult our analysts to gain crucial insights and facilitate your business growth.
The in-depth analysis of the report provides information about growth potential, upcoming trends, and statistics of Asia-Pacific Snack Food Packaging Market. It also highlights the factors driving forecasts of total market size. The report promises to provide recent technology trends in Asia-Pacific Snack Food Packaging Market and industry insights to help decision-makers make sound strategic decisions. Furthermore, the report also analyzes the growth drivers, challenges, and competitive dynamics of the market.
Contact Us:
BlueWeave Research Blog
Phone No: +1 866 658 6826
Email: info@blueweaveconsulting.com