United Kingdom Hydroponics Market Size Set to Grow at Steady CAGR of 6.24%
BlueWeave Consulting, a leading strategic consulting and market research firm, in its recent study, expects the United Kingdom hydroponics market size to grow at a steady CAGR of 6.24% during the forecast period between 2023 and 2029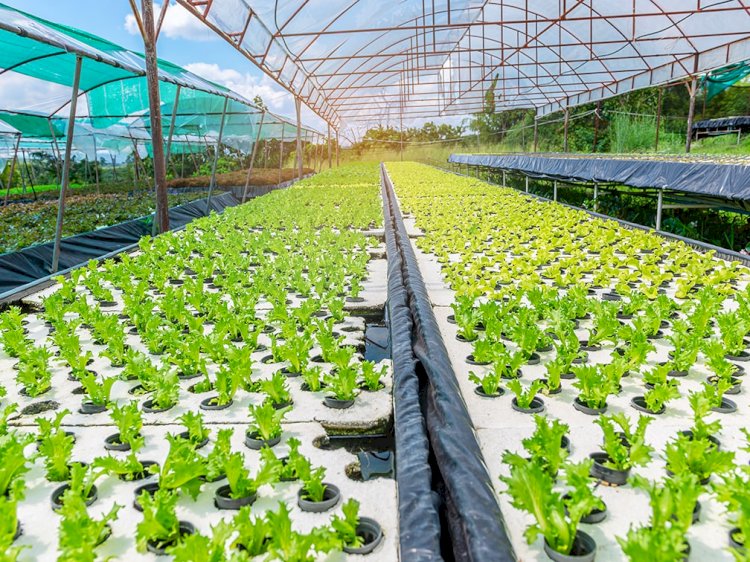 BlueWeave Consulting, a leading strategic consulting and market research firm, in its recent study, expects the United Kingdom hydroponics market size to grow at a steady CAGR of 6.24% during the forecast period between 2023 and 2029. The hydroponics market in the United Kingdom is constantly expanding as agricultural practices become more technologically advanced, as well as a spur in the demand for foods that would otherwise be impossible to plant on the country's soils. Hydroponics technology offers greater yields than conventional agricultural methods due to longer harvest cycles, which will assist the growth of the United Kingdom hydroponics market during the forecast period. Also, rising consumer demand for nutrient-dense, high-quality products, and increasing public awareness of the need for organic and sophisticated food crops drive the market expansion.
United Kingdom Hydroponics Market – Overview
In hydroponics, plants are grown in water-based fertilizer solutions rather than soil, which is a type of horticulture and a subset of hydroculture. In addition to having their roots in the nutrient-rich liquid, plants that grow on land or in water can also hold their roots in a non-reactive media, such as perlite, gravel, or other substances. Numerous advantages of hydroponics include water savings, increased biomass, and protein production, and the ability for plants to grow in harsh environments or space. There are many uses for hydroponics, including the commercial growth of fruits, vegetables, flowers, and medicinal plants as well as for research and teaching.
Sample Request @ https://www.blueweaveconsulting.com/report/united-kingdom-hydroponics-market/report-sample
Impact of COVID-19 on United Kingdom Hydroponics Market
Given the severity of the Covid-19 pandemic, many people now have a serious opinion about eating outdoors. The communities around the sphere have demonstrated a preference for home cooking and self-made/homemade meals, with health and food safety constituting the major focus. The hotel and food industries are now in danger as a result. The adoption rate of urban hydroponic agricultural systems is expected to rise significantly after the devastating coronavirus pandemic. During the early stages of the pandemic, the agriculture sector encountered significant challenges. There were severe labor shortages on farms, some farmers missed their window of opportunity to harvest seasonal crops, agricultural product prices were falling, and logistics were disrupted.
United Kingdom Hydroponics Market – By Input
On the basis of input, United Kingdom hydroponics market is divided into Nutrient and Growth Media segments. During the forecast period, the nutrient segment is expected to record growth at a faster rate in the United Kingdom hydroponics market by input. Because hydroponic crops grow without soil, the need for peripheral nutrients is extremely high for hydroponic-based crops. With the increasing use of soilless growing techniques in hydroponics, most crops are grown directly in the nutrient medium with the roots. This causes an increase in the need for nutrients in this business.
Competitive Landscape
There is high competition in the United Kingdom hydroponics market. Major companies in the market include GrowUp Urban Farms Ltd., Jones Food Company, HydroGarden Wholesale Supplies Ltd., Indoor Harvest Corp., Pegasus Agriculture Group, Agricen, BrightFarms, Freight Farms, Green Sense Farms, and AeroFarms. The companies use various strategies, including increasing investments in their R&D activities, mergers, and acquisitions, joint ventures, collaborations, licensing agreements, and new product and service releases to further strengthen their position in United Kingdom hydroponics market
Contact Us:
BlueWeave Consulting & Research Pvt. Ltd
+1 866 658 6826 | +1 425 320 4776 | +44 1865 60 0662