Global Offshore Pipeline Market Size Set to Touch USD 20.7 Billion by 2029
offshore pipeline market is flourishing because of government supportive initiatives to increase the use of natural gas and renewable energy sources, high demand for refined products, and increasing adoption of technology advancements in pipeline materials, design, and construction.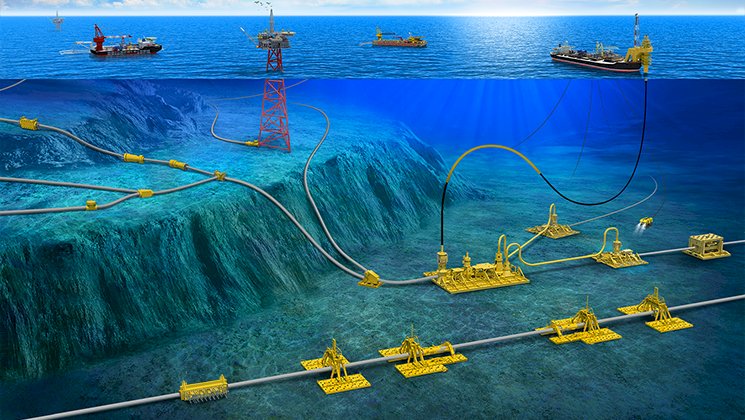 offshore pipeline market
BlueWeave Consulting, a leading strategic consulting and market research firm, in its recent study, estimated global offshore pipeline market size at USD 14.7 billion in 2022. During the forecast period between 2023 and 2029, BlueWeave expects global offshore pipeline market size to grow at a significant CAGR of 5.12% reaching a value of USD 20.68 billion by 2029. Major growth factors of global offshore pipeline market include rising demand for crude oil and natural gas, particularly from the Asia-Pacific region, as well as a growing emphasis on safe, cost-effective, and dependable connectivity for oil & gas exploration and transportation. Due to increased shale gas discoveries and exploration in the North American area, the gas pipeline segment is likely to drive demand in the offshore pipeline market. This is projected to increase demand for gas pipelines significantly. Also, the growing oil and gas imports through subsea (offshore) pipelines in the European and Asia-Pacific regions are likely to hold massive potential for the offshore pipeline market over the forecast period. However, high installation and maintenance costs of offshore pipelines and environmental concerns related to offshore drilling and pipeline operations are anticipated to hinder the overall market growth.
Global Offshore Pipeline Market – Overview
An offshore pipeline, also known as a submarine pipeline, is a pipeline that is constructed on the seabed or below the sea in a trench or primarily on land but in spots that cross water expanses to transport oil or gases. These pipes are built with sturdy constructions to resist the harshest environments while ensuring that production is not stopped and stays economically viable. Offshore Pipeline is an export pipeline that aids in the transportation of resources to shore. The global need for crude oil and natural gas transportation is driving the offshore pipeline industry.
Sample Request @ https://www.blueweaveconsulting.com/report/offshore-pipeline-market/report-sample
Impact of COVID-19 on Global Offshore Pipeline Market
COVID-19 pandemic crippled the global economy and interrupted essential procedures in all businesses. As a result, the global offshore pipeline market suffered as a result. Disruptions in supply chain management and transportation of goods and services hampered market expansion. Numerous industrial and production units were disrupted as a result of government-enforced lockdowns and curfews around the world, resulting in losses and waste of many products. During the epidemic, nearly no new construction projects were started. The pandemic also altered consumer demand and behavior dramatically. During the pandemic, consumers avoided buying non-essential items. The uncertain and unexpected circumstances generated by the pandemic had a huge influence on the market, halting its expansion. Nonetheless, the situation has improved since the pandemic, and the worldwide offshore pipeline business has recovered. The global offshore pipeline market is expected to expand rapidly.
Global Offshore Pipeline Market – By Region
Regionally, global offshore pipeline market is segmented into North America, Europe, Asia Pacific (APAC), Latin America, and Middle East and Africa (MEA). North America is projected to dominate the global offshore pipeline market. Several countries in the region are attempting to participate in offshore oil and gas exploration. Over the projected period, oil and gas pipeline infrastructure in nations such as the United States and Canada are likely to be fully operational. With increased activity in the Gulf of Mexico, the offshore pipeline industry in the United States is likely to grow significantly. The proposed 18 new gas production projects are expected to possess a total of 836 billion cubic feet of natural gas reserves. Also, technology advancements are likely to drive consistent and substantial growth in the Canadian pipeline business over the next several years. Pipelines are regarded as the safest, most reliable, and cost-effective manner of addressing the energy requirements of high-value, end-user markets in the Canadian oil and gas business.
Competitive Landscape
Major players operating in global offshore pipeline market include Saipem SpA, L&T Hydrocarbon Engineering Limited, McDermott International Ltd, Allseas Group SA, Bourbon Corporation SA, Enbridge Inc., Subsea 7 SA, Genesis Energy LP, China Petroleum Pipeline Engineering Co. Ltd, Atteris LLC, John Wood Group Plc, Sapura Energy Berhad, and Ramboll Group A/S. To further enhance their market share, these companies employ various strategies, including mergers and acquisitions, partnerships, joint ventures, license agreements, and new product launches.
Don't miss the business opportunity in the Global Offshore Pipeline Market. Consult our analysts to gain crucial insights and facilitate your business growth.
The in-depth analysis of the report provides information about growth potential, upcoming trends, and statistics of Global Offshore Pipeline Market. It also highlights the factors driving forecasts of total market size. The report promises to provide recent technology trends in Global Offshore Pipeline Market and industry insights to help decision-makers make sound strategic decisions. Furthermore, the report also analyzes the growth drivers, challenges, and competitive dynamics of the market.
Contact Us:
BlueWeave Research Blog
Phone No: +1 866 658 6826
Email: info@blueweaveconsulting.com