"SQUID" Crypto Collaposed Almost 99.99% in Value Within Seconds
The cryptocurrency "SQUID Token" was launched to take advantage of the show's popularity and with the idea of it being a pay-to-play token to play an online game, which is set to be launched in November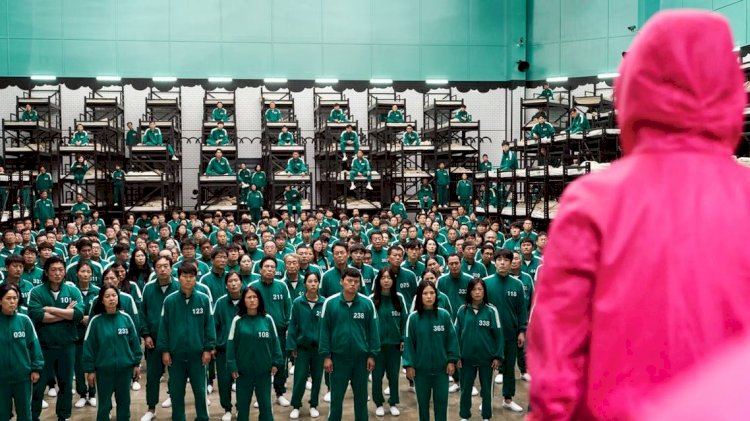 On 2nd November, it was reported that the value of "SQUID", a cryptocurrency inspired by one of Netflix's all-time mega hits - Squid Game, collapsed almost 99.99% within seconds on Monday, less than 2 weeks after the investors were allow to buy the cryptocurrency.
The value of "SQUID" soared more than 310,000% in value as of Sunday night; however, the cryptocurrency lost all its value on Monday after Twitter flagged its account and temporarily restricted it due to "suspicious activity".
The cryptocurrency "SQUID Token" was launched to take advantage of the show's popularity and with the idea of it being a pay-to-play token to play an online game, which is set to be launched in November. Squid Game became Neflix's most-watched original, breaking the record set by Bridgerton. The owners of the game said that the winner would be awarded with even more SQUID tokens.
Just like the South Korean show, the crytocurrency witnessed meteoritic rise after its launch, and on 29th October, the value of the crypto surged by 2,400% in 24 hours to reach the value of $4.34. The value of the crypto kept surging and reached a market cap of USD 130 million on 30th October.
It was reported last week that the SQUID token can be a possible fraud after multiple grammatical errors were found in the project's white paper and investors were having troubles with selling the cryptocurrency.
Early on Monday morning, one of the twitter users flagged that the developers of the projects have "rug pulled" SQUID holders. Rug Pull is the term used to define the phenomenon when the creators of a project take off with investor' funds.
The prices of SQUID token soared from $89 to $2,861.80 within 3 hours. Since then, the prices of the cryptocurrency have gown down by nearly 99.99% to $0.002541. The trading volume of SQUID have gone up by 130% in the last 24 hours, indicating huge selling pressure on the investors.
The project owners claimed on their telegram channel that they do not want to run the project anymore due to threat of scammers and excessive stress.
The prices of other SQUID GAME related cryptocurrencies like quid game protocol, squidgametoken, squidanomics and international squid games were also down in the last 24 hours after the collapse of SQUID token.