UAE Organic Food Market Size Set to Expand at Steady CAGR of 6.1%
BlueWeave Consulting, a leading strategic consulting and market research firm, in its recent study, estimated the UAE organic food market size at USD 38.60 million in 2022. During the forecast period between 2023 and 2029, BlueWeave expects the UAE organic food market size to grow at a CAGR of 6.1% reaching a value of USD 55.08 million by 2029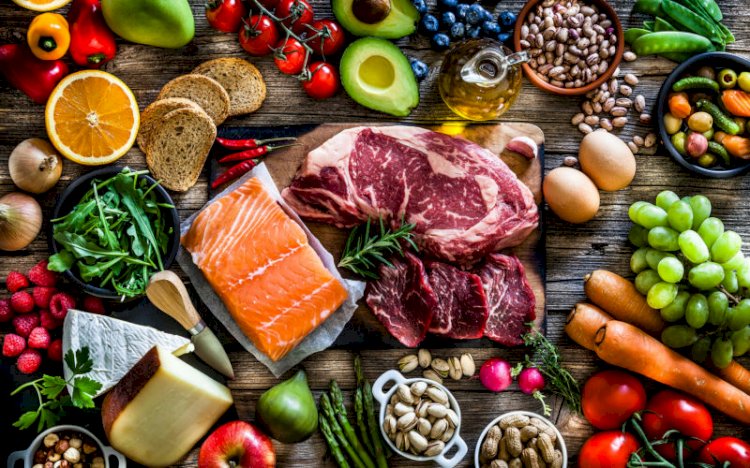 BlueWeave Consulting, a leading strategic consulting and market research firm, in its recent study, estimated the UAE organic food market size at USD 38.60 million in 2022. During the forecast period between 2023 and 2029, BlueWeave expects the UAE organic food market size to grow at a CAGR of 6.1% reaching a value of USD 55.08 million by 2029. The market is expanding because of rising customer demand for healthy, nutritious food free of chemicals and the increasing penetration of organic food items. Furthermore, government laws governing the safety and quality requirements of organic food are expected to have an impact on the growth of the UAE organic food market during the forecast period.
Opportunity: Increasing adoption of technological advancements
The proliferation of e-commerce and digital platforms has enabled consumers to access a wide range of organic products conveniently. Online marketplaces and delivery services have facilitated direct-to-consumer sales, broadening the market reach. Innovative Technologies, such as blockchain and QR codes, enhance traceability and transparency throughout the supply chain. Consumers can verify the authenticity and origins of organic products, fostering trust in the market. Technological solutions like IoT devices and sensors enable precision agriculture practices. This results in optimized resource utilization, increased crop yields, and improved quality of organic produce.
Sample Request @ https://www.blueweaveconsulting.com/report/uae-organic-food-market/report-sample
Online segment held the largest market share by distribution channel
Based on distribution channel, the UAE organic food market is split into online channels and offline channels segments. Organic food is primarily distributed through internet means in the UAE. This is due to the ease with which organic food goods may be obtained via e-commerce platforms such as Amazon.in, Flipkart, and so on. The availability of a diverse selection of products on these online retailers is a primary driver of the online sales channel segment's growth.
Impact of COVID-19 on the UAE organic food market
The pandemic elevated consumer consciousness toward health and well-being, sparking a surge in interest for perceived immunity-boosting organic foods. However, lockdowns, travel limitations, and supply chain disturbances affected the accessibility of specific organic products, causing sourcing and distribution hurdles and narrowing the product selection. Changing consumer habits, like the preference for online shopping and home cooking, reshaped the demand landscape for organic foods. Consequently, online platforms and delivery services gained traction as consumers seek out contactless shopping alternatives.
Competitive Landscape
The UAE organic food market is fragmented, with numerous players serving the market. The key players dominating the UAE organic food market include Hain Celestial, Nestle, Whole Foods Market L.P., Dole Food Company, Inc., General Mills Inc., Danone, United Natural Foods, Inc., Amul, and The Hershey. The key marketing strategies adopted by the players are facility expansion, product diversification, alliances, collaborations, partnerships, and acquisition to expand their customer reach and gain a competitive edge in the overall market.
Contact Us:
BlueWeave Consulting & Research Pvt. Ltd
+1 866 658 6826 | +1 425 320 4776 | +44 1865 60 0662