Vietnam Health Sensors Market Size Booming at Robust CAGR of 18.3% during the Forecast Period
Vietnam health sensors market is gaining traction because of the rapidly aging population, increase in medical tourism, the rise in chronic diseases, and growing awareness of personal health monitoring.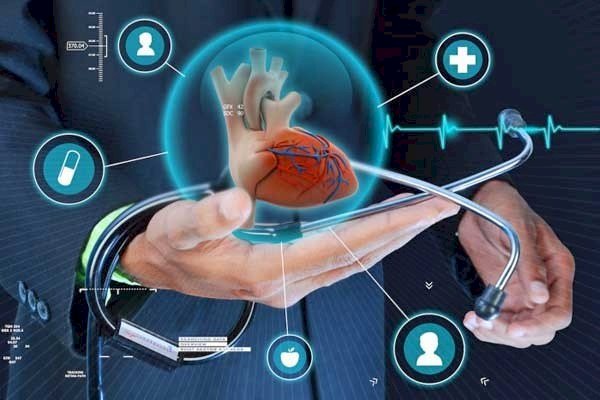 Vietnam Health Sensors Market
BlueWeave Consulting, a leading strategic consulting and market research firm, in its recent study, estimated Vietnam health sensors market size at USD 13.61 million in 2022. During the forecast period between 2023 and 2029, Vietnam health sensors market size is projected to grow at an impressive CAGR of 18.25% reaching a value of USD 43.76 million by 2029. The rising prevalence of chronic diseases, the aging population receiving treatment, and technology innovations made by the manufacturers are all significant growth factors for Vietnam health sensors market. The market for health sensors in Vietnam is seeing lucrative growth opportunities as a result of the expanded usage of cutting-edge technologies like IoT and sensors as well as the growing need for remote patient monitoring following the COVID-19 pandemic.
Vietnam Health Sensors Market – Overview
Health sensors measure physiological indicators, such as blood pressure, electrocardiograms, electromyograms, heart rates, body temperatures, electrodermal activity, arterial oxygen saturation, and respiration rates (RR). Medical gadgets in intensive care units, hospital wards, doctor's offices, lab equipment, dentist offices, and in-home care goods all employ health sensors. Home patient monitoring often includes sensors that are accurate, dependable, simple to integrate, and simple to interpret. The data they offer can facilitate remote monitoring of chronic conditions and help doctors better diagnose and treat patients.
Sample Request @ https://www.blueweaveconsulting.com/report/vietnam-health-sensors-market/report-sample
Vietnam Health Sensors Market – By Application
Based on application, Vietnam health sensors market is segmented into chronic illness & at-risk – monitoring, wellness monitoring, logistic tracking, in-hospital clinical monitoring, post-acute care monitoring, sensor therapeutics, and others. The chronic illness & at-risk – monitoring segment accounts for the highest market share. The use of health sensors by healthcare professionals allows monitoring of patients with chronic diseases who require routine monitoring to detect any changes in their health early, be reminded of self-care strategies, and ensure that their medications are performing as intended.
Impact of COVID-19 on the Vietnam Health Sensors Market
Following the COVID-19 pandemic, the market for health sensors in Vietnam saw brisk expansion. The market was originally hampered by a worldwide supply chain slowdown and a shortage of semiconductors production, which interfered with the production of health sensors and produced a sizable demand and supply imbalance in Vietnam. The demand for health sensors increased, though, as remote monitoring for chronic patients became more common and COVID-19 cases placed a heavy burden on the healthcare system. Following the pandemic, home care and telehealth have grown in popularity, and these trends are providing the Vietnam market for health sensors with excellent growth prospects.
Competitive Landscape
Major players operating in Vietnam health sensors market include Stryker Corporation Vietnam, Koninklijke Philips, Medtronic Plc., Honeywell International Inc., USM Healthcare Medical Devices Factory JSC, Medical Devices and Biomaterial Plant Joint Stock Company, Getz Healthcare (Vietnam), Omron Healthcare Vietnam, B. Braun Vietnam Co., Ltd., Hoya Lens Vietnam Ltd., Japan Vietnam Medical Instrument JSC, Armephaco Joint Stock Company, Terumo Vietnam Medical Equipment Co., Ltd, and GE Healthcare Vietnam. To further enhance their market share, these companies employ various strategies, including mergers and acquisitions, partnerships, joint ventures, license agreements, and new product launches.
Don't miss the business opportunity in Vietnam Health Sensors Market. Consult our analysts to gain crucial insights and facilitate your business growth.
The in-depth analysis of the report provides information about growth potential, upcoming trends, and the Vietnam Health Sensors Market. It also highlights the factors driving forecasts of total market size. The report promises to provide recent technology trends in the Vietnam Health Sensors Market and industry insights to help decision-makers make sound strategic decisions. Furthermore, the report also analyzes the growth drivers, challenges, and competitive dynamics of the market.
Contact Us:
BlueWeave Research Blog
Phone No: +1 866 658 6826
Email: info@blueweaveconsulting.com