3D Metrology Market Size Booming to Touch USD 18 Billion by 2029
3D metrology market is flourishing due to increasing adoption technology advancements and growing investments in R&D in 3D metrology.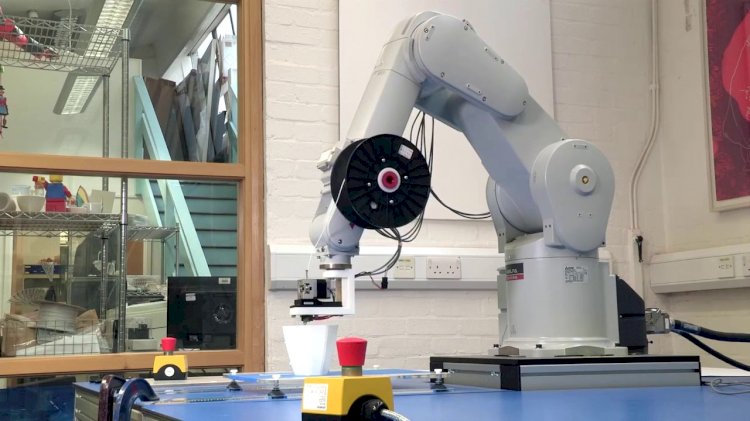 3D metrology market
BlueWeave Consulting, a leading strategic consulting and market research firm, in its recent study, estimated global 3D metrology market size at USD 10.55 billion in 2022. During the forecast period between 2023 and 2029, BlueWeave expects global 3D metrology market size to grow at a significant CAGR of 7.8% reaching a value of USD 17.78 billion by 2029. Major growth factors of global 3D metrology market include the increasing use of 3D metrology technology by various industries, such as aerospace, automotive, construction & engineering, energy & power, and heavy machinery to ensure product quality, high adoption of Industry 4.0, and growing R&D investments by metrology equipment companies. The deployment of Industry 4.0 is critical to the emergence of the services segment in the 3D metrology market. Industry 4.0 focuses on digitization physical assets and integrating them into digital ecosystems with multiple value chain participants. Substantial advancements in software-driven process automation and portable metrology equipment for customized services have also fueled industry expansion.
The increasing demand for luxury products due to high disposable income in developing nations and countries with low GDP is predicted to drive the need for businesses to embrace 3D metrology solutions. Several industries are focused on product quality through precision measurement employing modern 3D metrology techniques and tools. Precision measurement technologies with high accuracy can help almost any industrial application. The metrology system also contributes to shorter product launch timelines and lower product development expenses, as 3D CAD data is used for 3D digital measurement and inspection operations. As a result, rising demand for quality inspection could drive market expansion during the forecast period. However, high cost in setting up 3D metrology facility is anticipated to hinder the overall market growth.
Sample Request @ https://www.blueweaveconsulting.com/report/3d-metrology-market/report-sample
Global 3D Metrology Market – Overview
3D metrology systems are cutting-edge technologies that provide reliable and precise 3D measurement data. The comprehensive research of physical measurement in three dimensions is known as three-dimensional metrology. 3D metrology refers to the general field of precision measurement. 3D metrology captures an object's geometrical data in its most basic form in three axes with great accuracy (x, y, z). The majority of the time, these measurements are taken with a coordinate measuring machine (CMM). However, various 3D capture systems can be used instead of 3D metrology systems. 3D metrology is frequently used to maintain product quality in industries, such as automobiles, real estate, engineering, aerospace, energy & power, and heavy machinery.
Impact of COVID-19 on Global 3D Metrology Market
COVID-19 had a detrimental impact on 3D metrology market due to supply chain disruptions and raw material shortages. Manufacturing, in particular, was hit hard, with reduced capacities and part-time shifts being implemented to balance costs. However, manufacturers were quick to adapt and implement industrial automation, resulting in market growth during the pandemic. While the restrictions on transport and travel had negative implications for the supply chain, the adoption of new technologies and work arrangements helped the industry recover and adjust to the challenging conditions.
Global 3D Metrology Market – By Offerings
By offerings, global 3D metrology market is divided into Hardware, Software, and Services segments. The hardware market could expand at a rapid pace over the forecast period due to its ability to integrate into industries, such as defense, construction, aircraft, architecture, electronics, medical, and heavy machinery while maintaining product quality. The software segment held the highest market share, as the software acquires and measures data from multiple sources. It may generate thorough textual and graphical reports using the data, assisting users in recognizing production patterns and detecting real-time discrepancies. Furthermore, CAD/ CAM software is used to design and create processes, such as production engineering, tooling, metal fabrication, woodworking, and stone, all of which bring value to the business.
Competitive Landscape
Major players operating in global 3D metrology market include Hexagon, FARO, Nikon Corporation, Carl Zeiss AG, KLA Corporation, KEYENCE CORPORATION., JENOPTIK AG, Renishaw plc., Mitutoyo South Asia Pvt. Ltd., CREAFORM, GOM & COMPANY., CHOTEST TECHNOLOGY INC., Baker Hughes Company, CyberOptics, Trimble Inc., SGS SA, and IKUSTEC. To further enhance their market share, these companies employ various strategies, including mergers and acquisitions, partnerships, joint ventures, license agreements, and new product launches.
Don't miss the business opportunity in the Global 3D Metrology Market. Consult our analysts to gain crucial insights and facilitate your business growth.
The in-depth analysis of the report provides information about growth potential, upcoming trends, and statistics of Global 3D Metrology Market. It also highlights the factors driving forecasts of total market size. The report promises to provide recent technology trends in Global 3D Metrology Market and industry insights to help decision-makers make sound strategic decisions. Furthermore, the report also analyzes the growth drivers, challenges, and competitive dynamics of the market.
Contact Us:
BlueWeave Research Blog
Phone No: +1 866 658 6826
Email: info@blueweaveconsulting.com