United States eyeing upcoming projects in January to tackle the Chinese Belt & Road Initiative
The efforts in seeking to identify major flagship projects that may launch by the start of 2022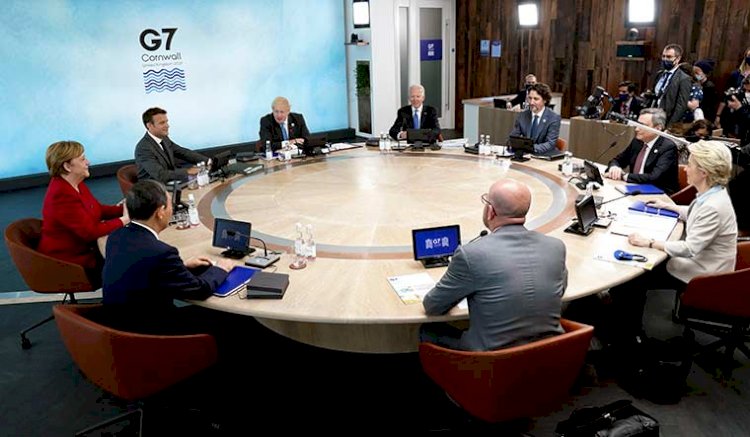 The United States is planning to invest in over five out of the 10 large infrastructure projects all over the world in January as a part of Group of Seven initiative for countering China's Belt and Silk Road Initiative. A U.S. delegation, which was led by President Joe Biden's deputy national security advisor, Daleep Singh, had identified more than 10 promising projects across Ghana and Senegal during a series of listening tours past week. Officials are scheduling meetings with several government and private-sector leaders as they approach the projects which require funding under the Build Back Better World initiative which has been launched by the G-7 rich countries past June. Plans could get finalized during a G7 meeting scheduled to be held in December.
A U.S. delegation recently paid a visit to Ecuador, Colombia and Panama during a similar tour in October, with another expected to visit Asia before the end of 2021, without naming any specific countries. The G-7 B3W initiative is focused at narrowing the USD 40 trillion across infrastructure investment that the developing countries may require by 2035 and offers an alternative to the problematic lending done by China.
The United States is expected to offer the full range of U.S. financial tools to developing countries, comprising equity stakes, political insurance, loan guarantees, technical expertise and grants to focus upon health, climate, gender equality and digital technology. The efforts in seeking to identify major flagship projects that may launch by the start of 2022. Singh got joined by Alexia Latortue (deputy CEO Millennium Challenge Corp.) in Africa, and Travis Adkins (deputy assistant administrator for Africa at the U.S. International Development Finance Corp.) in a statement released by Emily Horne, who happens to be a spokesperson for the White House Security Coouncil.