Global Membranes Market Size Booming to Touch USD 10.4 Billion by 2029
BlueWeave Consulting, a leading strategic consulting and market research firm, in its recent study, estimated the global membranes market size at USD 6.9 billion in 2022. During the forecast period between 2023 and 2029, the global membranes market size is projected to grow at a steady CAGR of 6.09% reaching a value of USD 10.4 billion by 2029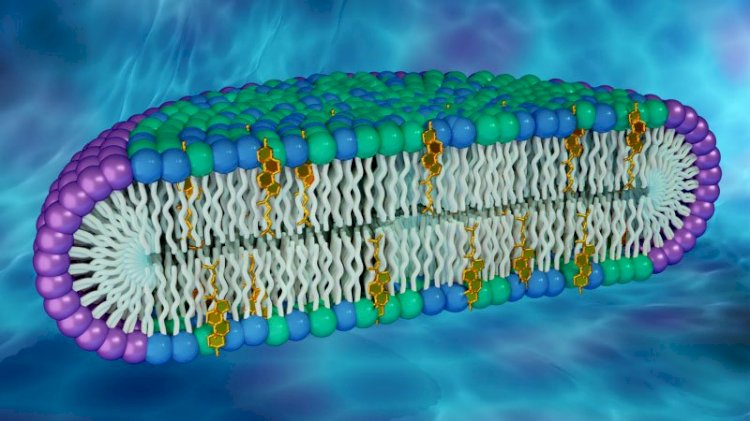 BlueWeave Consulting, a leading strategic consulting and market research firm, in its recent study, estimated the global membranes market size at USD 6.9 billion in 2022. During the forecast period between 2023 and 2029, the global membranes market size is projected to grow at a steady CAGR of 6.09% reaching a value of USD 10.4 billion by 2029. The increasing usage of membranes in wastewater management systems across countries and strict government requirements to ensure water quality standards are key growth drivers for the global membranes market. Membranes are also gaining popularity in a number of sectors, such as the pharmaceutical and biomedical industries, which is boosting the market's expansion overall.
Global Membranes Market – Overview
A membrane is a microporous barrier made of a variety of materials that is used to filter out tiny particles and dissolved material from solutions. Membranes are made of synthetic materials, such as cellulose acetate, cellulose nitrate (collodion), polyamide (nylon), polycarbonate, polypropylene, and polytetrafluoroethylene (Teflon). They are employed in a variety of commercial, industrial, laboratory, and healthcare settings. Membranes are also employed in the filtration of water. For instance, minerals and other particulates are removed from drinking water via reverse osmosis (RO) membrane filters.
Sample Request @ https://www.blueweaveconsulting.com/report/global-membranes-market/report-sample
Global Membranes Market – By Application
Based on application, the global membranes market is segmented into water and wastewater treatment, industrial processing, and others. The water and wastewater treatment segment accounts for the highest share in the market owing to the increasing water pollution and percentage of microplastics in water bodies globally. Membranes are also gaining traction in industrial processing. In industries, such as pharmaceutical, biomedical, and food and beverages, membrane technologies are being employed to concentrate and purify small and large molecules.
Impact of COVID-19 on Global Membranes Market
The unprecedented COVID–19 pandemic adversely affected the growth of global membranes market. The pandemic restricted logistics activities in light of the virus spread, which disrupted demand and supply chains. The making of new wastewater treatment plants and the operations of the current water treatment plants were halted, which directly affected the demand for membranes in the market. Furthermore, the operations of the major end-user industries, such as water filter manufacturing units, were also temporarily ceased, which also impacted the growth of the overall global membranes market.
Competitive Landscape
Major players operating in the global membranes market include Dow Chemical Company, LG Water Solutions, Merck Millipore, DuPont, Pall Corporation, 3M, Pentair plc, Toray Industries, Koch Membrane Systems, Inc., Carlisle SynTec Systems, Asahi Kasei Corporation, Danaher Corporation, Firestone Building Products Company, LLC, GE Water & Process Technologies, and Hydranautics. To further enhance their market share, these companies employ various strategies, including mergers and acquisitions, partnerships, joint ventures, license agreements, and new product launches.
Contact Us:
BlueWeave Research Blog
Phone No: +1 866 658 6826
Email: info@blueweaveconsulting.com