Commercial Building Automation Market Size Expanding to Reach USD 66 Billion by 2029
commercial building automation market is flourishing due to the growing deployment of automation systems in buildings, malls, and locations that serve as major public transportation hubs, such as train stations and airports.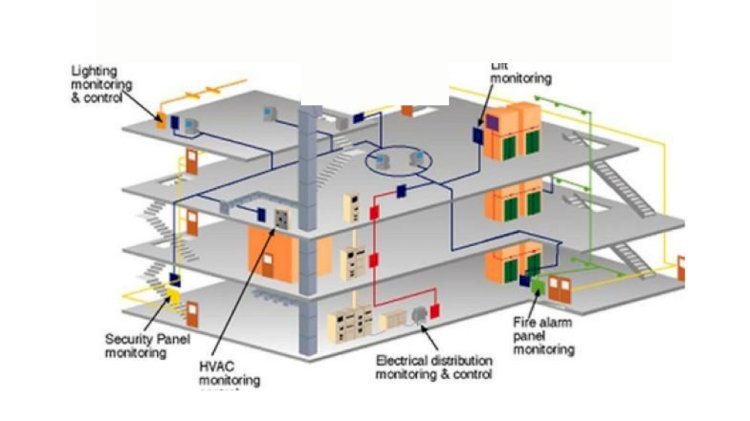 Commercial Building Automation Market
BlueWeave Consulting, a leading strategic consulting and market research firm, in its recent study, estimated the global commercial building automation market size at USD 37.98 billion in 2022. During the forecast period between 2023 and 2029, BlueWeave expects global commercial building automation market size to grow at an impressive CAGR of 8.29% reaching a value of USD 65.94 billion by 2029. One of the major factors driving the market growth is an increasing demand for energy-efficient commercial buildings. Adoption of various automation protocols, IoT in building automation systems, and a rising demand for building automation in small and medium-sized buildings all contribute to the market's growth. The development of wireless commercial building automation systems as well as supportive government initiatives are expected to provide opportunities for the market expansion.
Global Commercial Building Automation Market - Overview
Building automation systems' main objectives are to increase building system efficiency, decrease operating costs and energy consumption, increase occupant comfort, and lengthen the utility life cycle. By offering straightforward software interfaces that can be accessed from anywhere using portable electronic devices like tablets and smartphones, they help ease infrastructure management tasks.
Sample Request @ https://www.blueweaveconsulting.com/report/commercial-building-automation-market/report-sample
Global Commercial Building Automation Market – By Communication Technology
Global commercial building automation market is divided into two segments based on communication technology: Wired Technology and Wireless Technology. The wired technologies control lighting, heating, and ventilation systems. It includes power line carrier (PLC), Ethernet/IP network technology, LonWorks network-based products, and Z-Wave wireless protocol solutions. Wired building automation technologies are classified into two types: wired smart sensor systems and integrated wired systems.
Impact of COVID-19 on Global Commercial Building Automation Market
Following the COVID-19 outbreak, the majority of commercial and industrial construction projects began more slowly, though some were abandoned. Some HVAC manufacturers were forced to halt production for several weeks, and installers discovered that sanitary regulations limited the scope of their new installation projects. Nonetheless, the increased ventilation demand driven by COVID-19 boosted AHU sales in European countries, such as Italy.
Competitive Landscape
Global commercial building automation market is fiercely competitive. Prominent players in the market include ABB Ltd., Cisco Systems Inc., Honeywell International Inc., Hubbell Inc., Emerson Electric Co., Johnson Controls International plc, Robert Bosch GmbH, Schneider Electric, United Technologies Corp., and Siemens AG. These companies use various strategies, including increasing investments in their R&D activities, mergers, and acquisitions, joint ventures, collaborations, licensing agreements, and new product and service releases to further strengthen their position in the global commercial building automation market.
Don't miss the business opportunity in the Global Commercial Building Automation Market. Consult our analysts to gain crucial insights and facilitate your business growth.
The in-depth analysis of the report provides information about growth potential, upcoming trends, and statistics of Global Commercial Building Automation Market. It also highlights the factors driving forecasts of total market size. The report promises to provide recent technology trends in Global Commercial Building Automation Market and industry insights to help decision-makers make sound strategic decisions. Furthermore, the report also analyzes the growth drivers, challenges, and competitive dynamics of the market.
Contact Us:
BlueWeave Research Blog
Phone No: +1 866 658 6826
Email: info@blueweaveconsulting.com